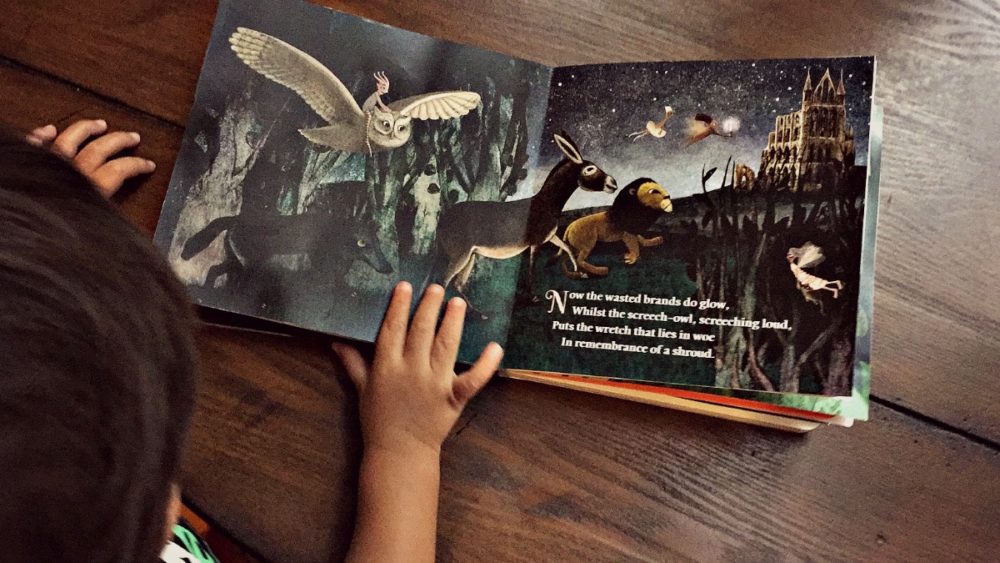 Would you read your child Shakespeare as a bedtime story? You English majors aside, the works of William Shakespeare might not be the first choice for when your little ones are ready to bed down for the night. But now they can be.
Houston writer and editor Erin Parekh has just published a new children's book called Behowl The Moon, which combines some of Shakespeare's most beloved words (adapted by Parekh) with illustrations by artist Mehrdokht Amini to create a baby- and parent-friendly bedtime story.
Parekh joins us to tells us more about the project and how she used crowdsourcing to make the book a reality.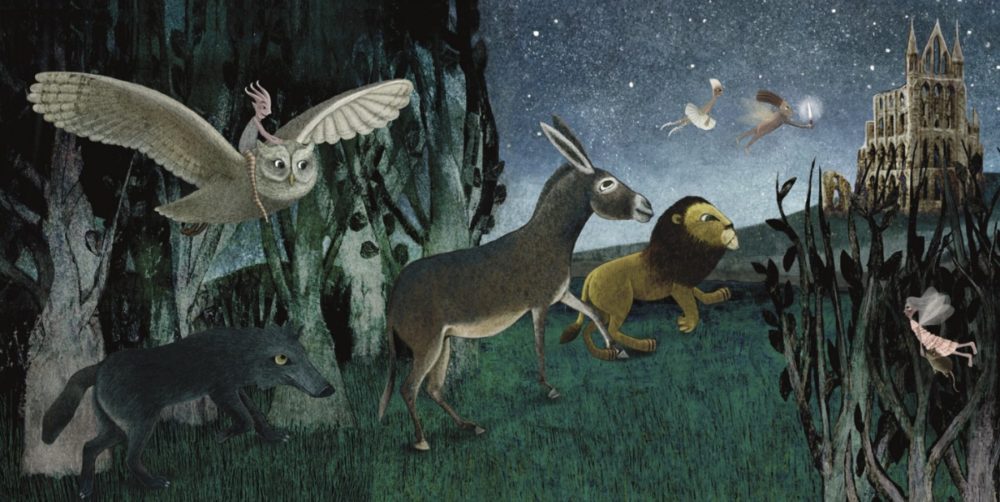 Behowl The Moon's words are based on lines from the character Puck from Shakespeare's A Midsummer Night's Dream. Parekh says she chose a particular passage where Puck is naming what's happening during the night as fairies take over running things from the daytime world because it had plenty of the fantastical elements we're used to seeing in children's books.
The illustrations, she says, possess a bit of the vibe of Where The Wild Things Are, only more colorful.
Both Parekh and her 2.5-year-old son can now say they've got some Shakespeare committed to memory. Her son even quoted a line to her over the breakfast table recently.
The idea for Behowl The Moon came to her back in 2015. She launched a Kickstarter campaign in the fall of 2016 to raise money for the project, and the book was published in April 2017.