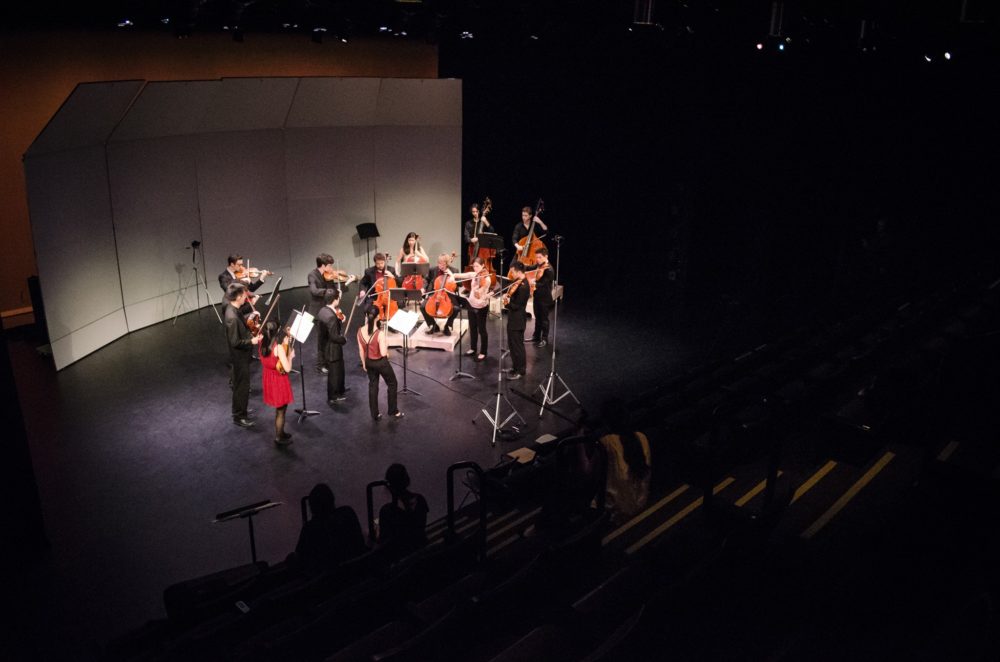 On this episode of Encore Houston, KINETIC takes us across a few landscapes, or to use the French, "Paysages." Paysages was the name of their second concert from their inaugural season, featuring the namesake of the program, Ernest Bloch's Paysages, as well as his Concerto Grosso No. 1 with guest pianist Scott Cuellar. The concert also features pastoral music from John Ireland and a work for only the violins and violas by Eugène Ysaÿe.
JOHN IRELAND, Concertino Pastorale
ERNEST BLOCH, Paysages
EUGÈNE YSAŸE, Exil
BLOCH, Concerto Grosso No. 1
Encore: RALPH VAUGHAN WILLIAMS, Concerto Grosso – II. Burlesca Ostinata
Performance date: 1/17/2016
Originally aired: 7/15/2017
New episodes of Encore Houston air Saturdays at 10 PM, with a repeat broadcast Sundays at 4 PM, all on Houston Public Media Classical.