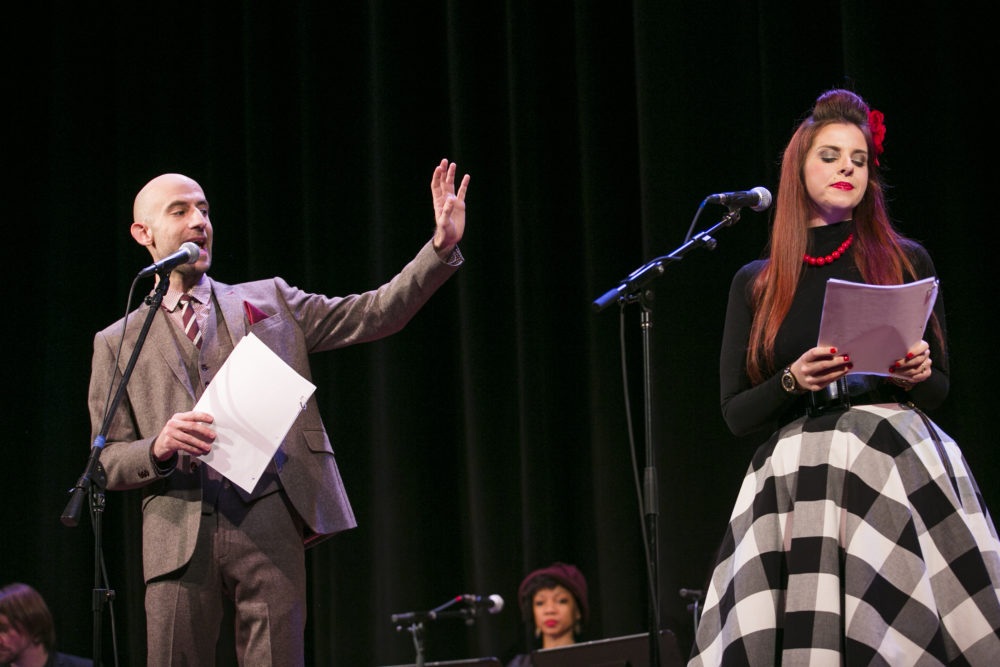 Welcome to Night Vale might be difficult to describe to someone who has never heard it before. You might say it's like the intersection of H.P. Lovecraft, The Twilight Zone, and NPR.
The show is modeled after a community radio broadcast for the mysterious town of Night Vale, a city commonly beset by a mysterious glowing cloud with mind control abilities, portals to otherworldly dimensions, and other existential horrors that threaten the citizens on a nearly weekly basis — all handled in the most mundane ways.
The podcast has also found life as a touring stage show, where the cast and creators interact with the audience at venues across the country, including Houston's own Cullen Theater at the Wortham Center this coming Friday night (July 14, 2017).
Ahead of the performance, Joshua Zinn spoke with co-creator Jeffrey Cranor and cast member Cecil Baldwin, who plays the "host" of the podcast, Cecil Palmer.