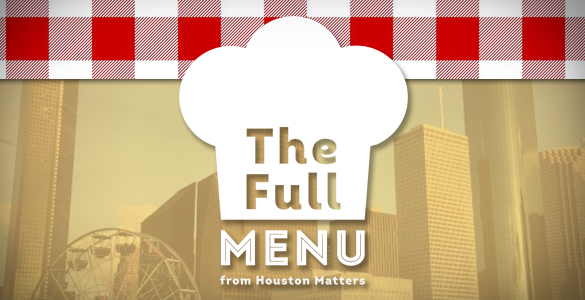 Over the Fourth of July, you probably partook in some "American food" – hot dogs, hamburgers and the like. But, outside of those staples, how would you define "American food" these days? And where are some of the best places to get it in Greater Houston?
Our group of local foodies discuss their definitions and their favorite places to get such dishes in this month's installment of The Full Menu.
Our Houston food writers are Eric Sandler of CultureMap Houston, Katharine Shilcutt of Houstonia Magazine, and David Leftwich of Sugar and Rice Magazine.
Restaurants Mentioned in This Edition:
Southern Goods
Pax Americana
Presidio
Fusion Taco
Velvet Taco
Dak & Bop
Himalaya
Barbecue Inn
Frank's Americana Revival
Ouisie's Table
Kitchen 713
State Fare Kitchen & Bar
Burger-chan
Balls Out Burger
Bernie's Burger Bus
Hubcap Grill
The Rice Box
James Coney Island
Good Dog
Champ Burger
Stanton's City Bites
Pappa's Bros. Steakhouse
Revival Market
LA Crawfish
Crawfish and Noodles