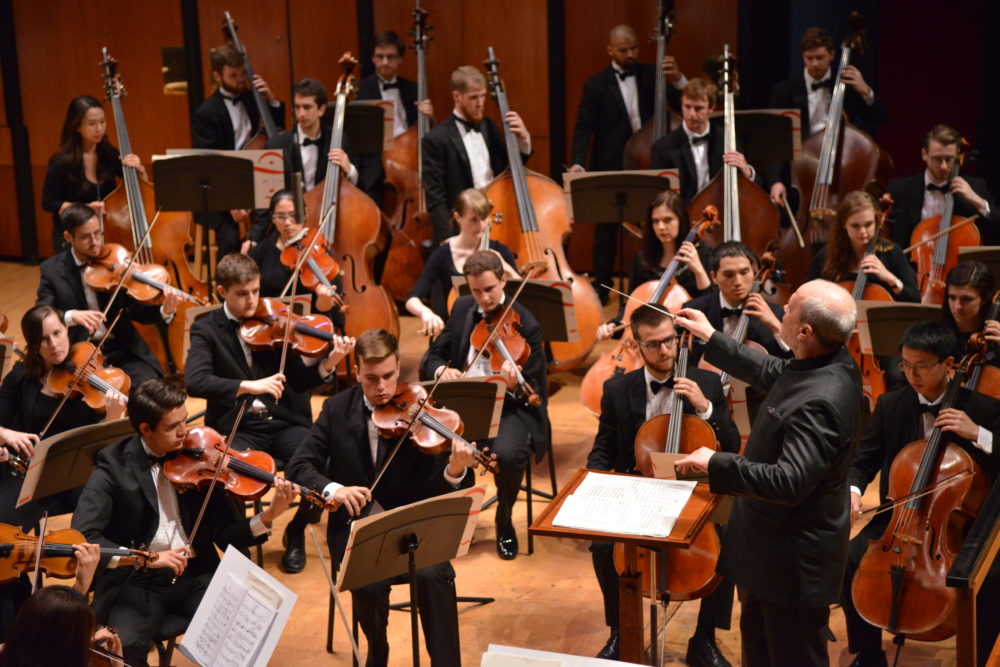 On this most recent episode of Encore Houston, things get a little dark. The Immanuel and Helen Olshan Texas Music Festival is an annual event beginning in June where student musicians from around the world live on the campus of the University of Houston and receive instruction from high-quality professors and get to perform in the festival orchestra in a weekly concert. Former Houston Symphony Music Director Hans Graf returned to Houston to lead the Texas Music Festival Orchestra in 2016 in a concert of intense, post-romantic works by Rachmaninoff and the two most famous pupils of Arnold Schoenberg: Anton Webern and Alban Berg.
SERGEI RACHMANINOFF, Symphony No. 1 in D minor, Op. 13
ANTON WEBERN, Passacaglia for Orchestra, Op. 1
ALBAN BERG, Three Orchestral Pieces, Op. 6
Hans Graf, conductor
Performance date: 6/18/2016
Originally aired: 6/3/2017
New episodes of Encore Houston air Saturdays at 10 PM, with a repeat broadcast Sundays at 4 PM, all on Houston Public Media Classical.