On this week's episode of Music in the Making, we're honoring Memorial Day with music by American composers who served in and were inspired by the Armed Forces.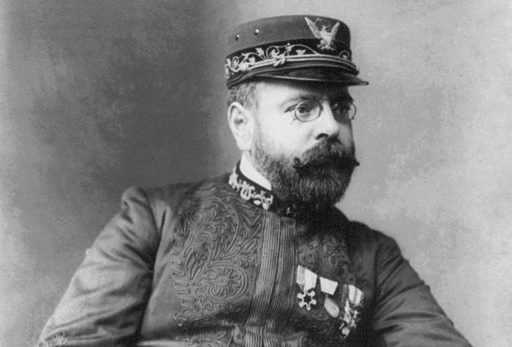 John Philip Sousa: Ancient and Honorable Artillery Company
Moores School Symphonic Band; Paul P. Rousse, Jr., conductor
11/10/2015
Moores Opera House
The name "John Philip Sousa" is synonymous with the sound of American military bands. Known as "The March King," Sousa started playing in the Marine Band at the age of 13. The armed forces remained a consistent part of his life; he served as the Marine Band's leader for 12 years, and during World War I, joined the US Naval Reserve as a lieutenant. Over the course of his life, Sousa produced 137 marches, many of which remain iconic today.
Charles Ives: My Native Land and Charlie Rutlage
Timothy Jones (Baritone) and Timothy Hester (Piano)
6/17/2008
Moores Opera House
Charles Ives was also impacted by the sound of the American military band, as his father, George Ives, had played in and lead one during the Civil War. George encouraged his son to experiment musically, with forward-thinking exercises in bitonality, but also instilled in him a love of traditional music, including church hymns. These contrasting elements were woven throughout the composer's career, with radical music juxtaposed with pastiches of well-known tunes and other snatches of Americana. These aspects are apparent in "My Native Land" and "Charlie Rutlage," two songs by Ives. The second, for instance, tells of an American cowboy, but is combined with dissonant cluster chords.
Charles Ives, arr. Jonathan Elkus: Old Home Days
Moores School Symphonic Band; Paul P. Rousse, Jr., conductor
11/10/2015
Moores Opera House
In our next selection, arrangements of songs by Charles Ives for concert band, the composer draws upon popular music. In the first movement of "Old Home Days" he quotes Little Annie Rooney, an English music hall song by Michael Nolan. The last movement, a set of variations on "London Bridge is Fallen Down," romps through this familiar song in completely new ways.
Walter Piston: Tunbridge Fair
Moores School Choral Artists and Wind Ensemble
11/13/2008
Moores Opera House
Walter Piston did not intend to be a musician; in high school, he studied engineering at the Mechanical Arts High School in Boston, and later studied art the Massachusetts Normal Art School. The onset of World War I, however, changed Piston's direction: in an interview, he recalled, "it became obvious that everybody had to go into the service, I wanted to go in as a musician." Piston rapidly taught himself saxophone, and joined the Navy Band. During his tenure, he learned how to play many other instruments, and he described the experience as "rather valuable."
Samuel Barber: Symphony no. 1 in One movement, op. 9
Shepherd School Symphony Orchestra
2/8/2008
Stude Concert Hall
Samuel Barber was inducted into the U.S. army on September 2nd, 1942, and reported for duty two weeks later. Like many, Barber's career severely interrupted by World War II, he wrote, "I have less and less time here, more evening guard duty and almost no access to a piano during hours–or any privacy." Despite this, he did continue to write, composing his Second Symphony as commissioned by the Army Air Corps, and revised his first symphony.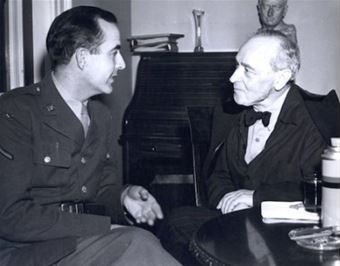 Samuel Barber: Commando March
Moores School Symphony Orchestra
3/1/2013
Moores Opera House
During his time in the service, Barber also wrote Commando March, one of two pieces he wrote for concert band. The piece was played frequently throughout World War II, and was later arranged for orchestra at the request of Koussevitzky, music director of the Boston Symphony. With its use of snare drum, brass fanfares, and woodwind flourishes, all with a modern twist, it's easy to see why this march remains so beloved.
This episode originally aired Sunday, May 28th, 2017. Catch Music in the Making every Sunday at 7:06 PM on Classical.