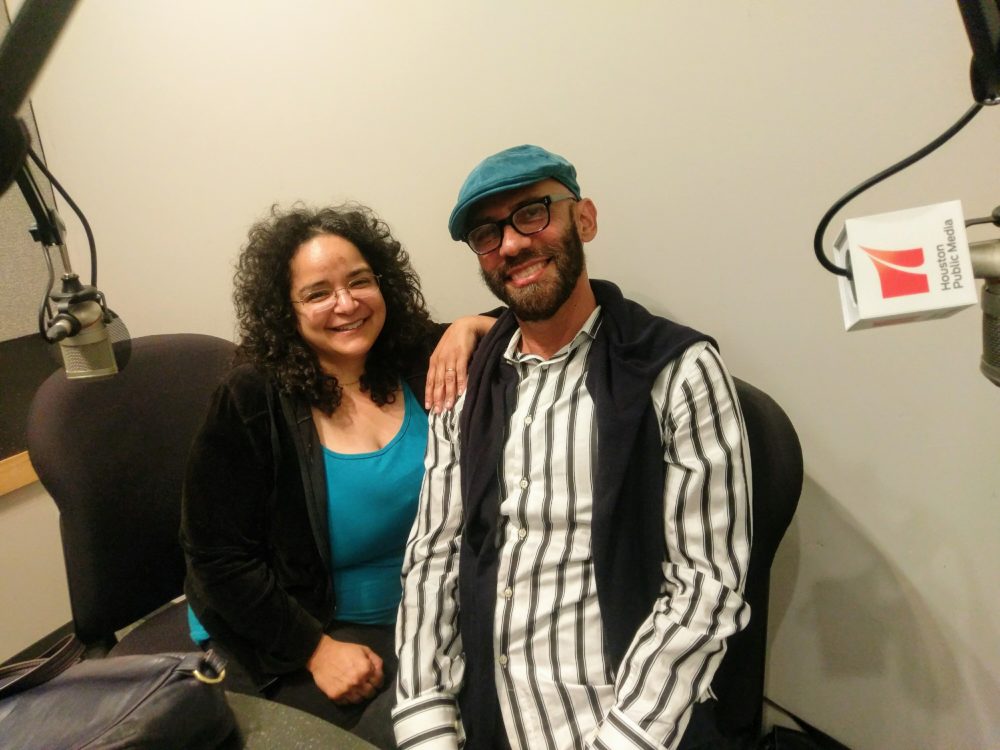 Here are a few fun facts about Gabriela Lena Frank:
For the past three seasons, she has been the Houston Symphony's Composer-in-Residence.
For the past ten years, she has known Pulitzer Prize-winning playwright, Nilo Cruz, with whom she has collaborated on six works. Their seventh collaboration is the World Premiere Conquest Requiem.
For the past 27 years, she has had a relationship with the city of Houston, first as a student at Rice University's Shepherd School of Music, and later as a collaborator with the Houston Symphony. She remembers fondly the music, the tacos and the barbecue.
Gabriela Lena Frank and Nilo Cruz stopped by our studios to talk about all of the above and more – including how they met at a Manhattan bakery.
Together, they shed light on the inspiration behind Conquest Request, which is considered Frank's most ambitious composition to date, inspired by the Spanish conquest of the Aztec Empire, and for which she commissioned Cruz to write original Spanish text to accompany traditional Latin and Aztecan Nahuatl text. The Conquest Requiem will be performed by the Houston Symphony, Houston Symphony Chorus, soprano Jessica Rivera and baritone Andrew Garland.
Gabriela Lena Frank: "I'm only going to have one requiem in me. This is it ... And the one event that I feel has been truly cataclysmic for the world is the Conquest, in its various forms, basically Europe meeting the Americas. And I'm a product of that and [Nilo is] a product of that, and it continues to exert its influence today and defines many billions of people's lives."
The Houston Symphony presents the World Premiere of the Conquest Requiem, the finale work of Gabriela Lena Frank's residency, along with Shostakovich's Symphony No. 5, on Friday, May 5, 8pm; Saturday, May 6, 8pm; and Sunday, May 7, 2:30pm at Jones Hall.