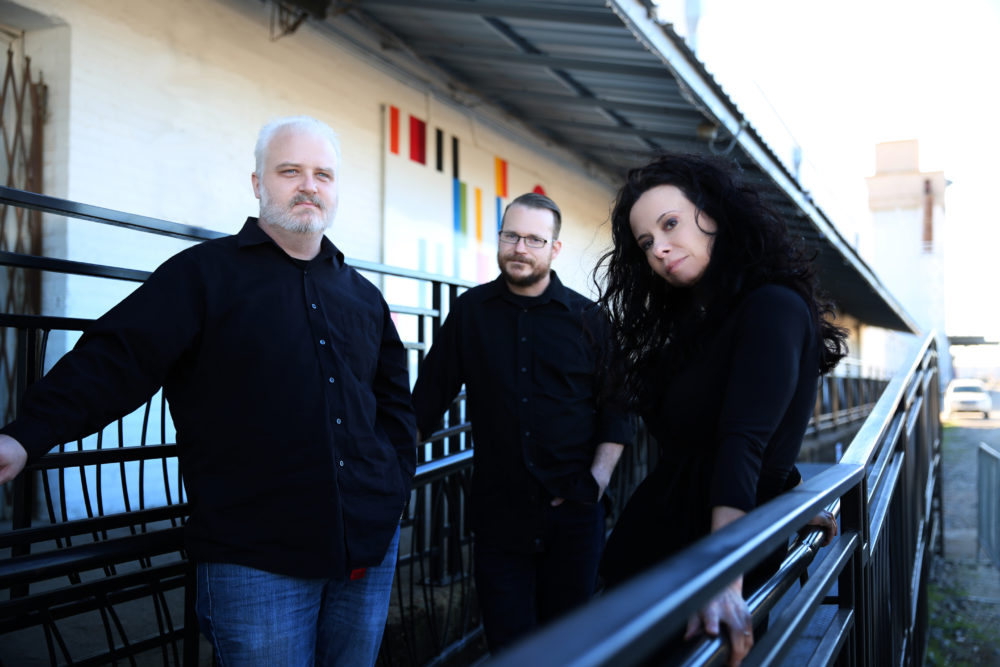 This Sunday, local soprano Misha Penton presents a collaborative work at the Silos at Sawyer Yards which is described as "a mythopoetic underworld journey— a performance offering which speaks to the chaotic upheaval we are all feeling in our world." And she offers the question, "What kind of world will we choose to create as we pass through this difficult and historic portal in our country, communities, and personal lives?"
This site specific work will also feature the talents of guitarist George Heathco, percussionist Luke Hubley, and a Greek chorus of Sherry Cheng, Neil Ellis Orts, and Michael Walsh.
"I've written a text that is loosely based on Greek mythology and an underworld story… and that's all kind of deconstructed," says Penton about the conception behind it. "It's really about the relationship of the body and the voice to this amazing architectural space," she continues, noting that the performing space is what really spurred the idea of this project.
Listen to my conversation with Misha Penton above where we talk about her musical background and how she works collaboratively. Then below you can hear a little preview of some of the sounds and textures that will be present in the performance, recorded in our own Geary Performance Studio:
Threshold is part of the University of Houston Center for Creative Work's annual city-wide festival, Dionysia 2017. The performance is Sunday, April 30th at 7 PM at SITE Gallery Silos at Sawyer Yards. RSVP at Misha's website to attend.