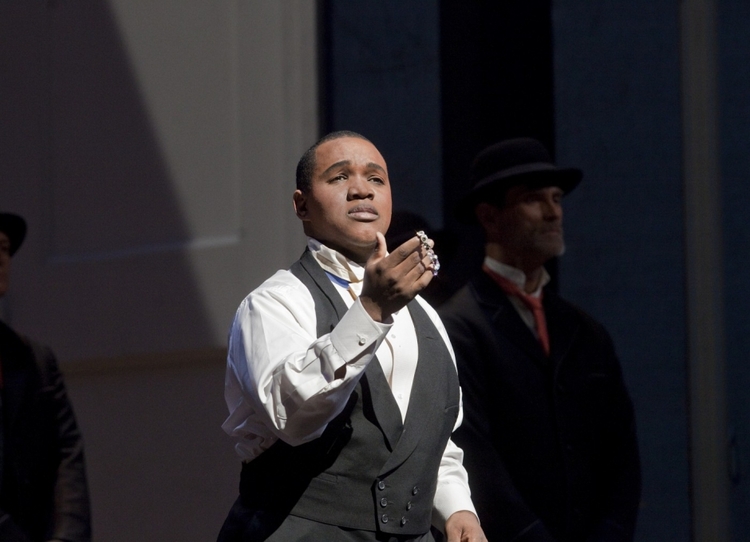 Houston Grand Opera concludes its 2016-2017 season with Mozart's comic opera about a daring rescue, The Abduction from the Seraglio. Singing one of the lead roles as the lovestruck Spanish nobleman Belmonte is tenor Lawrence (or Larry) Brownlee. This particular production of the opera also happens to take place on the Orient Express in the 1920s, presenting an interesting creative angle for the company.
"It's not buffo in the sense that it's silly, shticky stuff. [Mozart] plays serious situations. The character of Belmonte is one that could be considered a bit aloof, but I think he's sincere in his love… and his desire to find Konstanze," says Brownlee about how Mozart treats comedy, presenting humorous situations in a straight, serious way.
Hear my conversation with Larry Brownlee above where we talk about "bel canto" singing, how he acquires the roles he does, and even his experience singing the national anthem at professional football games!
The Abduction from the Seraglio begins running at the Wortham Theater Center on Friday, April 28th at 7:30 PM. Additional showtimes can be found at the Houston Grand Opera website.