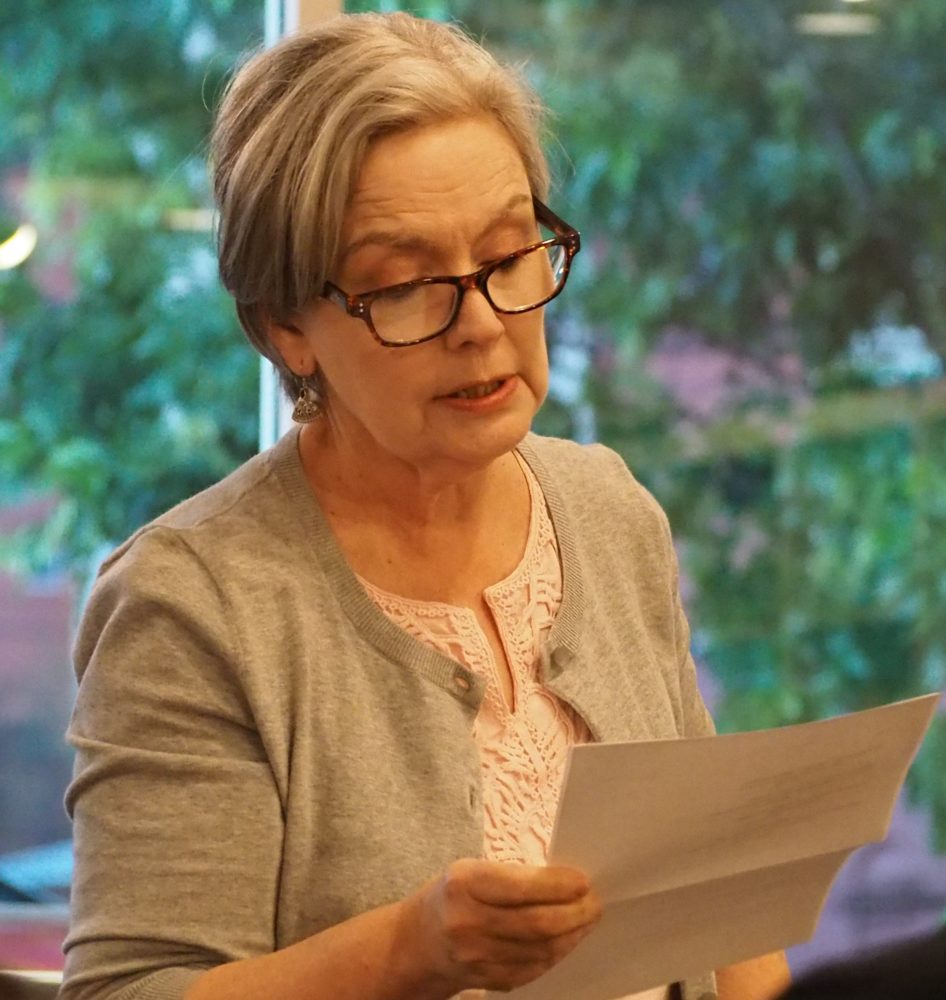 In this sound portrait, Robin Davidson describes how, as a young mother, she fell in love with poetry, and she reads her poem, "A Spell in Eleven Lines," which she wrote while attending Hedgebrook in the Pacific Northwest.
We bid a fond farewell to Houston's Second Poet Laureate, Robin Davidson, on this last official day of her term. Appointed by then-Mayor Annise Parker, Dr. Davidson has served as the city's Poet Laureate from 2015 – 2017. She will be succeeded by poet Deborah "DEEP" Mouton, recently named Houston's Third Poet Laureate by Mayor Sylvester Turner, at a celebration tonight at Houston Public Library's Julia Ideson Building.
Robin Davidson is a poet, translator and professor of English at the University of Houston-Downtown. She is the author of two poem chapbooks, Kneeling in the Dojo and City that Ripens on the Tree of the World, and the full collection, Luminous Other, recipient of The Ashland Poetry Press's 2012 Richard Snyder Memorial Publication Prize. Co-translator with Ewa Elżbieta Nowakowska of The New Century: Poems by Ewa Lipska, Dr. Davidson has received, among other awards, a Fulbright professorship at the Jagiellonian University in Kraków and an NEA translation fellowship.
This poem is reprinted with permission by the author.
To learn more about this series, go here.