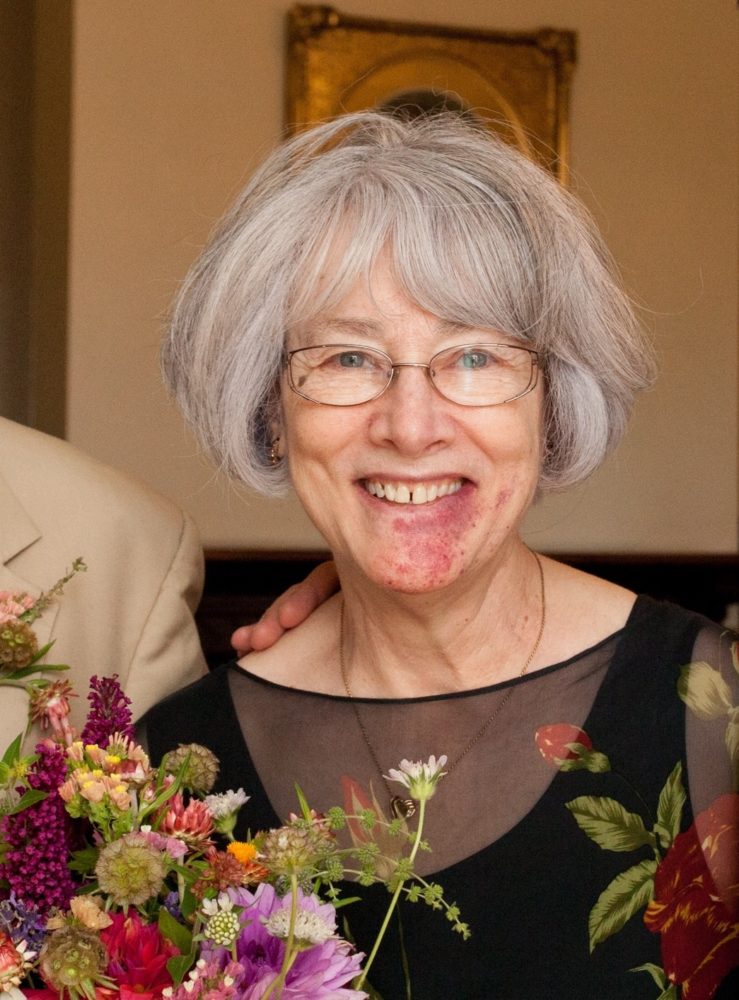 In this sound portrait, Sandi Stromberg tells the story of how she became a poet, and she reads her poem, "Giving up the Herd."
Born in the Texas Panhandle and raised in the Midwest, Sandi Stromberg spent the first 20 years of her adult life in Europe where she was a freelance magazine feature writer and expatriate wife. She began writing poetry after moving to Houston in the 1990s. She had a career in magazine feature writing and editing at MD Anderson Cancer Center. For four consecutive years, she was named Best Public Relations Communicator of the Year in the Lone Star Awards. For 20 years, she also taught writing classes at Houston's Jung Center.
Stromberg has been nominated for a Pushcart Prize and been a juried poet in the Houston Poetry Fest anthologies. Her work has also appeared in several Dos Gatos Press publications (Texas Poetry Calendars, Lifting the Sky: Southwestern Haiku and Haiga, Bearing the Mask: Southwestern Persona Poems), in Mutabilis Press anthologies (TimeSlice, The Weight of Addition, Improbable Worlds and Untameable City: Poems on the Nature of Houston) and in other small journals and anthologies, as well as online.
Giving up the Herd
When my uncles took away his chickens
and his car, Granddad laid down to die
in my aunt's white frame house that smelled
of fried chicken and tired furniture.
"There's nothing wrong with him,"
the doctor said. "Just stubborn." What
did that young whippersnapper in his fancy
blue Buick know about a man born
to drive cattle, live rough in bunkhouses
and rougher on the trail, to wear his Stetson
proud and white—long before city ordinances
and faltering eyesight fenced him in;
a man who buried three wives, watched
a fourth go back to her kin, raised seven kids?
Around him change was galloping faster
than he'd ever ridden his horse. It was nothing
he could rein in with a "whoa, boy" or ride
herd on. All he wanted was to pass the morning
with his chickens, to sift feed through his fingers,
gather eggs, and enjoy the conversation—his tut-tutting,
their responding clucks. To rock on the porch,
seasons marching across the boundless
Panhandle sky, to chew tobacco and aim
with sharpshooter precision at the spittoon.
This poem was published in the 2011 Texas Poetry Calendar and is reprinted with permission by the author.
To learn more about this series, go here.