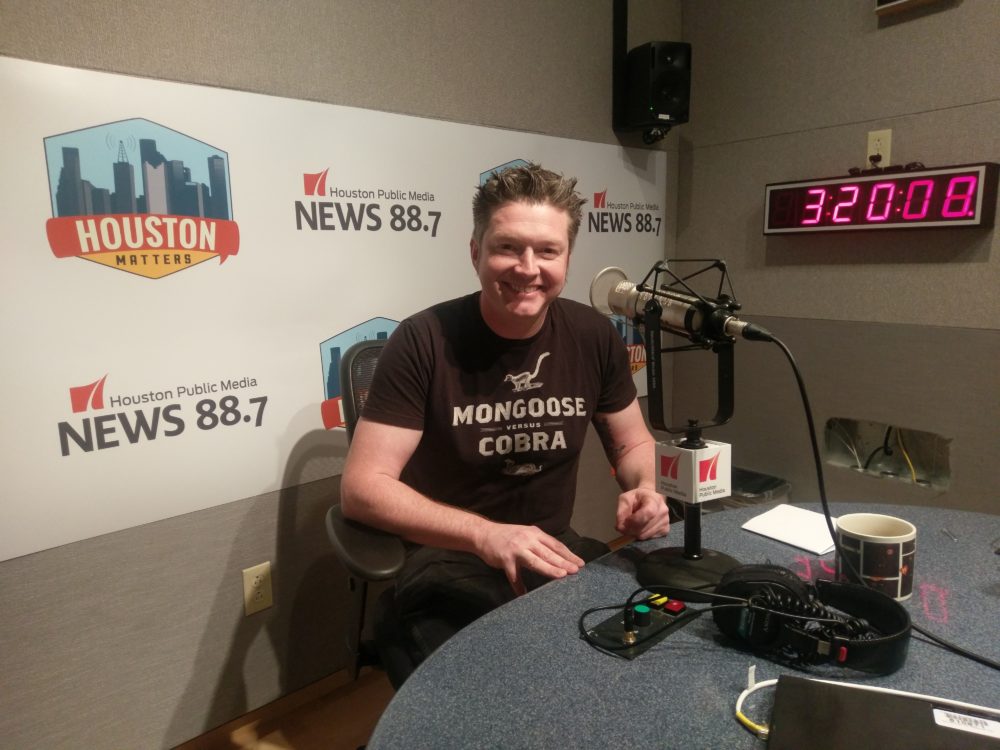 In this sound portrait, Chris Wise shares a personal story about one of the first poems he ever wrote, and he reads his poem, "The Pilgrim Within."
Poet, novelist and television host, Chris Wise has published writing in various poetry anthologies and literary magazines, such as Nerve Cowboy, Blue Collar Review and The Road Not Taken. He was a featured poet in The Huffington Post's Video Reading Series. Wise currently serves on the committees of several Houston-area poetry organizations, and he writes for and hosts the internet show, The Crawl, on KH-TV.com, which features Texas wineries, distilleries and breweries. His poetry collection, Thirsty Earth, will be released by Weasel Press in the spring of 2017. A veteran of the US Army, Wise earned an English degree from Texas A&M University and lives in Houston.
This poem is reprinted with permission by the author.
To learn more about this series, go here.