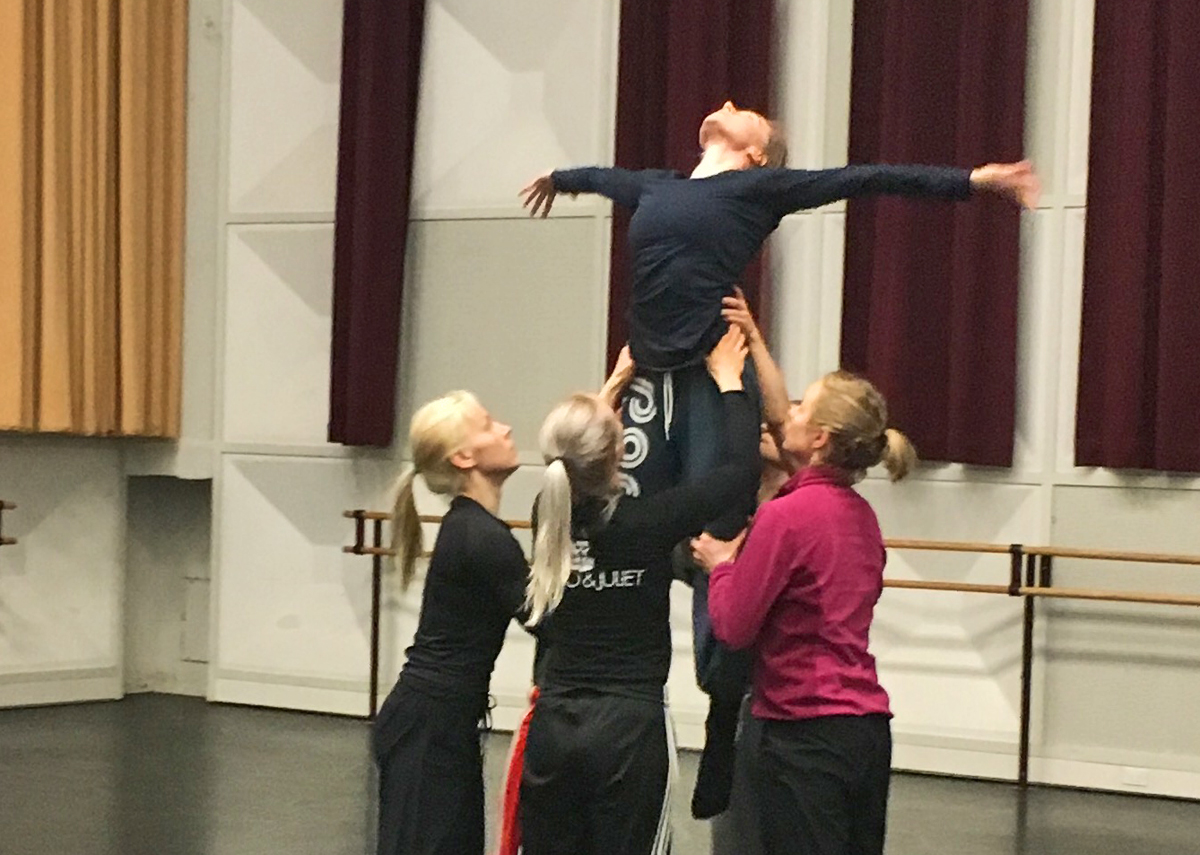 This week (April 13-15, 2017), dance troupes spanning genres and countries are descending on Houston for the annual Dance Salad Festival from the Houston International Dance Coalition.
One such group is the Susanna Leinonen Company of Finland, which will perform two pieces: a modern dance interpretation of William Shakespeare's Romeo and Juliet and a contemporary piece called Touch of Gravity.
Michael Hagerty went to watch the group rehearse at the Wortham Center downtown and learns how they adapt a classical piece of literature into modern dance.