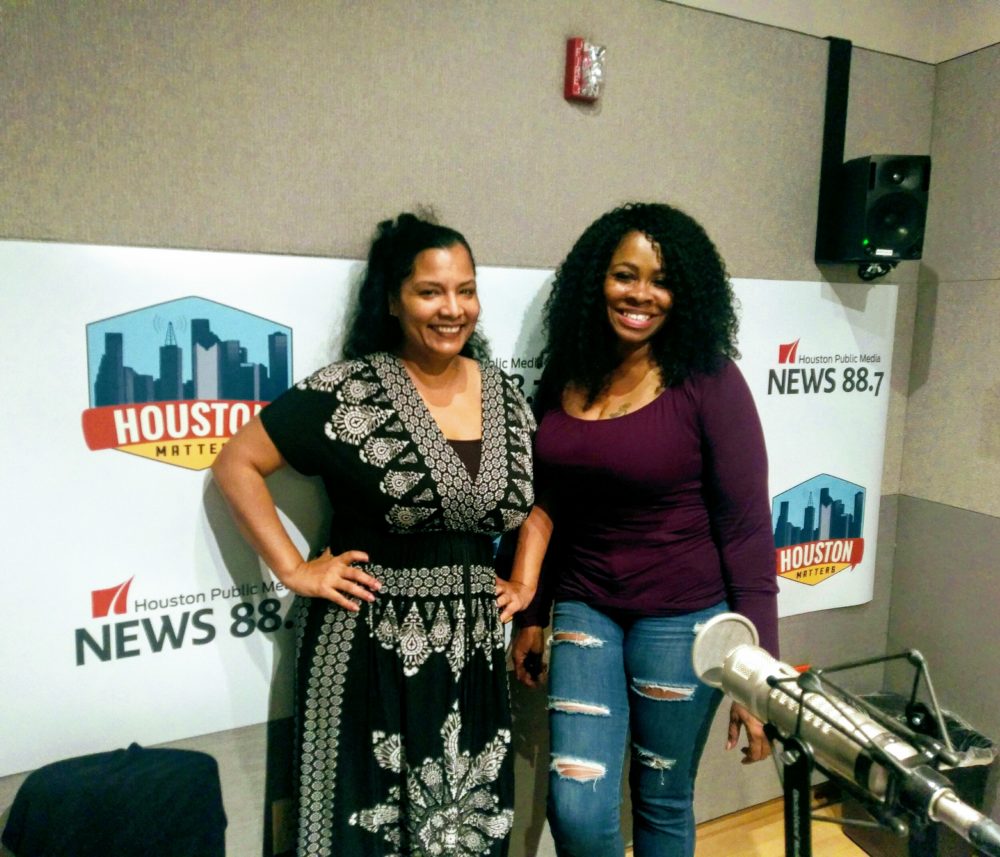 When Savannah Blue begins reading aloud her poem, "Angry Black Woman," she surprises me with a sweet tone, as if she's slightly smiling behind the microphone, secretly knowing that she's about take the listener on an intensifying ride of emotions and images, exploding in aural fireworks and personal conviction.
A top-ranking slam poet in Houston and beyond – as well as a teacher, event producer, performer and writer (who simultaneously maintains a career in the mortgage and real estate industry) – "Savannah Blue" is her alter ego, a stage name chosen to reflect her Southern roots and dark, bluesy spirit. In 2011, she founded and began organizing the annual Bayou City Poetry Slam, which this year expands into a two-day competition, featuring both local and national poets.
Houston poet, spoken word artist, playwright and actress, Rain is a published writer and award-winning slam poet, who currently attends the University of Houston with a major in Mass Communications. A veteran of poetry slams, Rain will compete in the 2017 Bayou City Poetry Slam.
Savannah Blue and Rain joined me in the studio to talk about the art and activism of slam and to perform in studio. Listen to their interview above, and their complete poems below.
Rain performs her poem "Seatbelt Confession":
Savannah Blue performs her poem "Angry Black Woman":
Savannah Blue Arts & Outreach presents the 7th annual Bayou City Poetry Slam at Houston Community College Performing Arts Center and The Alley Theater, March 24 – 25, 2017.