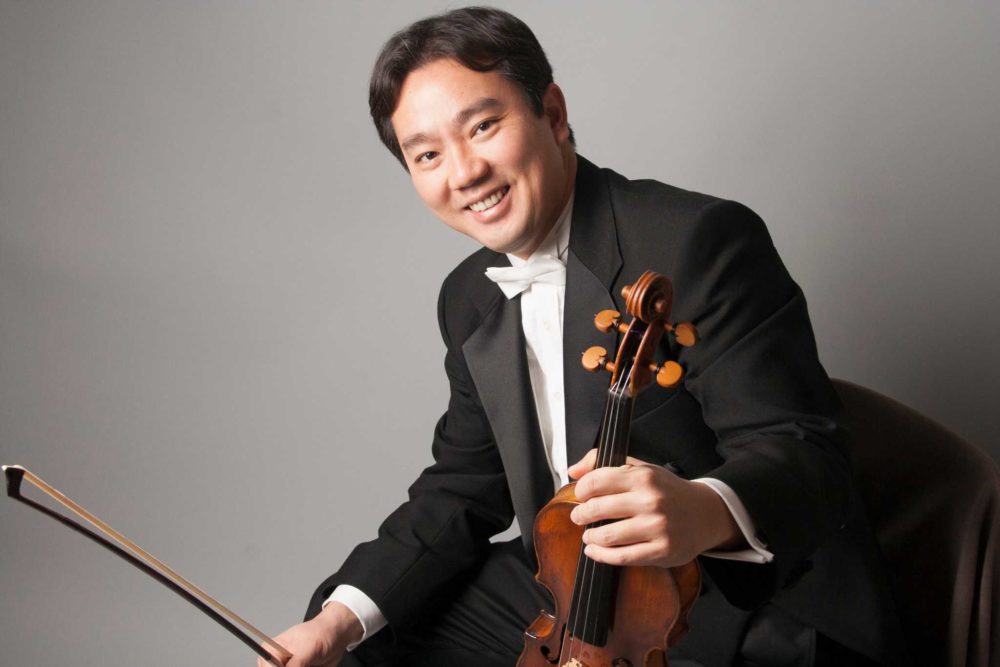 The next Houston Symphony Broadcast features former concertmaster Frank Huang leading the orchestra in music by Haydn, Piazzolla, and Tchaikovsky!
The Symphony No. 39 in G minor by Franz Joseph Haydn is one of the early works in his Sturm und Drang period. This German phrase is commonly translated as "storm and stress," and was a prominent principle in late eighteenth century literature and music that was something of a prototype of the emotional freedom of the Romantic era. This work certainly has the restraint of the classical style, but also a notable agitated quality in its melodic material common for Sturm und Drang works, particularly in the outer movements.
Astor Piazzolla is widely recognized as one of the most important figures in modern tango music, having developed the Nuevo tango style over his nearly 60-year career. The Cuatro estaciones porteñas are essentially his version of the Four Seasons, much like Antonio Vivaldi's famous concerti, but with a tango twist. Frank Huang and the orchestra perform an arrangement by Leonid Desyatnikov for solo violin and string orchestra.
Closing off the concert is the Serenade for Strings by Pyotr Tchaikovsky, another work for string orchestra. It's notable that one of the most famous serenades in classical music is Mozart's Eine Kleine Nachtmusik, and Tchaikovsky himself admits that the first movement Sonatina was an homage to Mozart and an imitation of his style. Following this movement is a Waltz, typical of Tchaikovsky, then a tender Elegy and a spirited Finale.
Tune in for this concert Sunday (3/5) on News 88.7 or Wednesday (3/8) on Houston Public Media Classical at 8 PM.