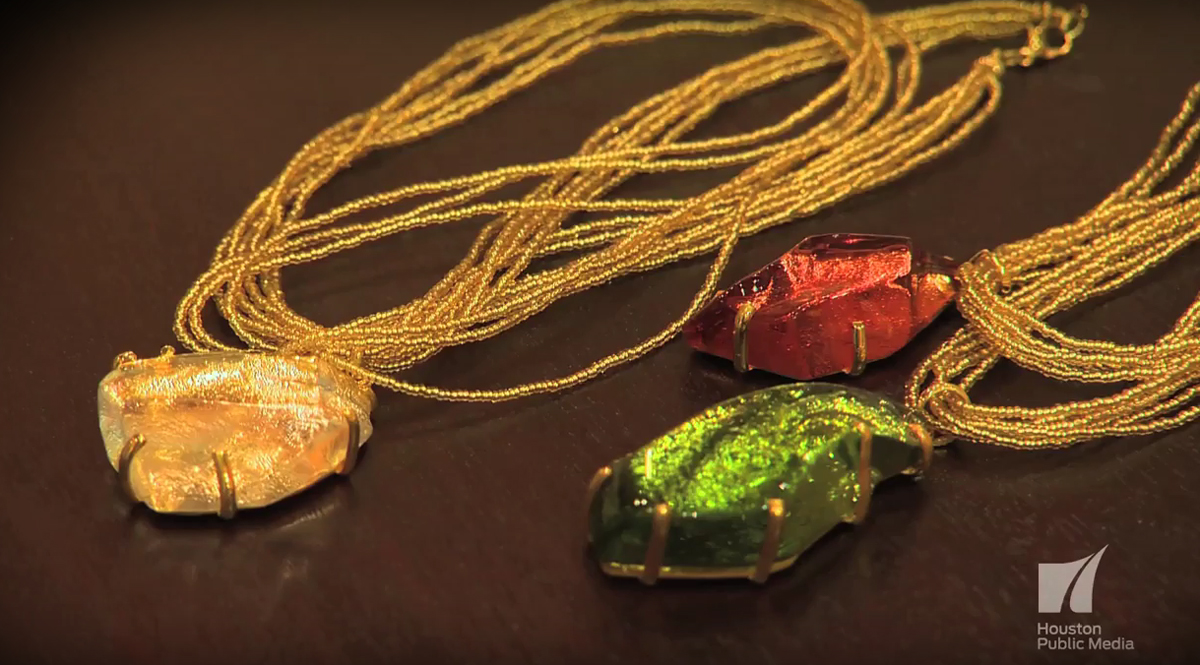 The Masterson family has given a lot to the world of art – writer Horton Foote, director Peter Masterson, actress Mary Stuart Masterson, and Houston jewelry designer Mariquita Masterson.
Raised in Mexico City, Mariquita had the opportunity to be exposed to many art forms early in life – from music to museums – but it was the inspiration she found in the everyday beauty of rocks along a chilly riverbed that lead to her love of jewelry.
Today, she's recognized the world over for her bold, vibrant, glass necklaces and earrings.
In the video below, she tells us more about her work in an interview from a recent edition of Arts InSight, which airs Friday nights at 8:30 on Houston Public Media TV 8.