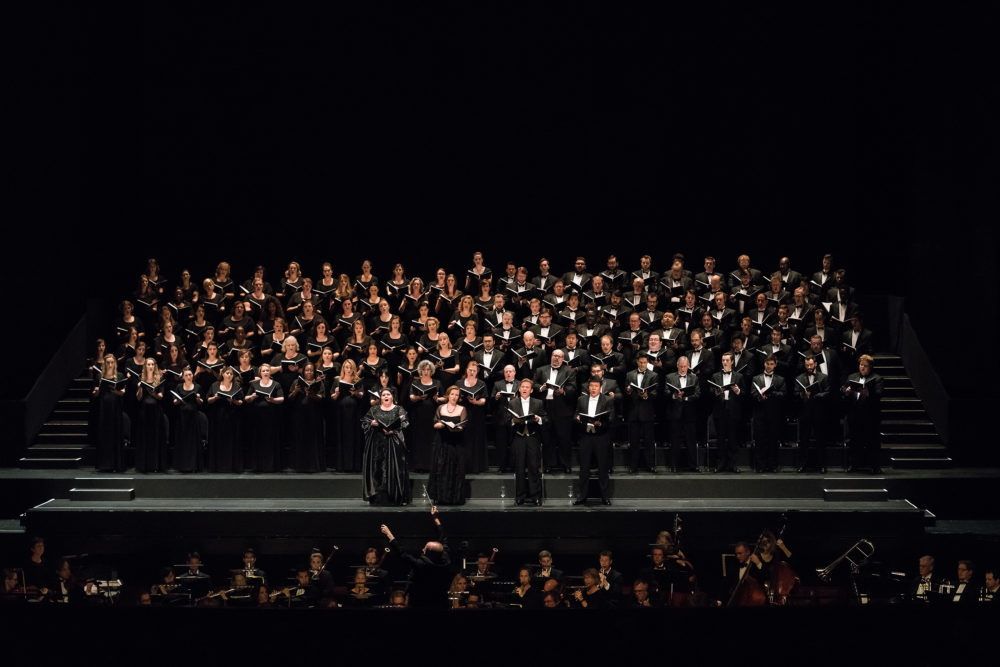 "Sort of the joke in the industry is [that] it's Verdi's greatest opera," says Richard Bado about the Giuseppe Verdi's famous setting of the Requiem Mass, currently running at Houston Grand Opera where Bado is the Chorus Master. This performance features the entire 120-person chorus from Houston Grand Opera, which is a first for the company.
Indeed, though the piece is meant for the concert stage, Verdi is probably best known for his many operas, and the Requiem itself does have a certain dramatic flair suited to the opera genre. "This is a much more theatrical take, which speaks to my own theatrical personality, if you will," says Bado about the piece's role compared to similar works.
Though the Catholic Requiem Mass is specifically centered on the subject of death, within that are a variety of emotions that can be conveyed through a musical setting. Bado says that the Mass almost personifies the stages of grief, with "moments where it's about praising God... praying to God for comfort... celebrating the life of the person... life after death...".
And perhaps among the most famous portions of the piece concern the Day of Wrath or Dies irae, which features fiery, violent music that occurs throughout the work itself.
Hear my conversation with Richard Bado above where we talk about the creative aspects of the work, what it means for an opera company to put this together, and even how the show must go on in the face of unfortunate incidents during live performance!
Houston Grand Opera has three more performances of the Requiem: Tonight, Wednesday, February 15th; Friday, February 17th; and Saturday, February 18th, all at 7:30 PM at the Wortham Theater Center. Go here for information and tickets.