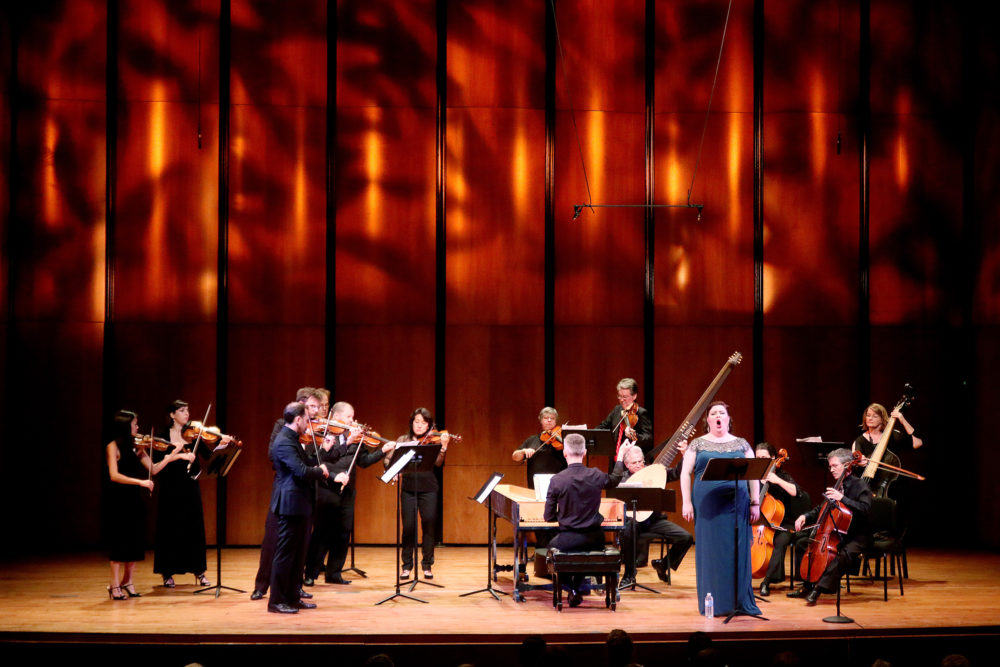 On this episode of Encore Houston, Ars Lyrica Houston presents the exquisite vocal stylings of Jamie Barton, who was recently awarded the Metropolitan Opera's Beverly Sills Award, a prestigious honor for young singers. Artistic Director Matthew Dirst conducts from the harpsichord in their season opening concert of 2015, Autumn Hunt, with a running theme of both hunter and hunted throughout. From the Persian king Xerxes (Serse in Italian) who sings of unrequited love, to Orpheus, the Greek hero who desperately seeks to bring his beloved Eurydice back from the Underworld, the concert presents works by Baroque and Classical era superstars Handel, Vivaldi, Gluck, and Haydn.
GEORGE FRIDERIC HANDEL, Excerpts from Serse
HANDEL, Excerpts from Semele
ANTONIO VIVALDI, Concerto in F major, Op. 8/3, "Autumn"
CHRISTOPH WILLIBALD GLUCK, Excerpts from Orfeo ed Euridice
VIVALDI, "Ho il cor già lacero" from Griselda
HANDEL, Concerto in E minor, Op. 6/3: Allegro
HANDEL, "Where Shall I Fly?" from Hercules
FRANZ JOSEPH HAYDN, Arianna a Naxos
Encore: DOMENICO SCARLATTI, "Vo' cantar come a voi piace" from La Dirindina
Encore: VIVALDI, "Ho il cor già lacero" from Griselda
Jamie Barton, mezzo-soprano
Adam Lamotte, concertmaster
Matthew Dirst, harpsichord & conductor
Performance date: 9/13/2015
Originally aired: 2/4/2017
New episodes of Encore Houston air Saturdays at 10 PM, with a repeat broadcast Sundays at 4 PM, all on Houston Public Media Classical.