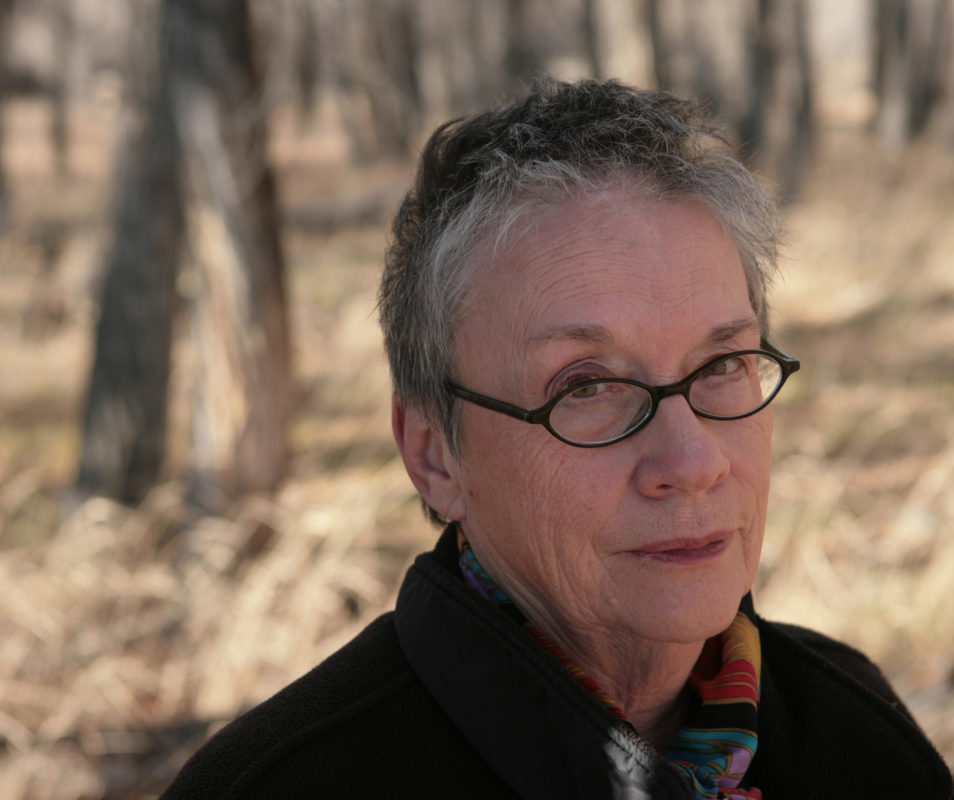 In her new book Barkskins, Annie Proulx ("Brokeback Mountain," Shipping News) tackles the topic of climate change as only she can: with the story of a place, through the eyes of the people who experience it. In this case, the "place" – forested areas – has many locations around the globe. It starts in the 1600's through the eyes of two Frenchmen – René Sel and Charles Duquet – and follows their lives and that of their heirs, up to present day, largely within the world of the timber cutting business.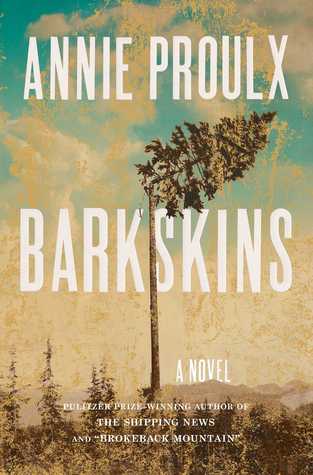 Inprint brings the Pulitzer Prize and National Book Award winner to Houston on January 23rd to read from Barkskins at Wortham Center. Stay tuned to this website for full video of that reading.
The following interview was conducted via email with Ms. Proulx:
What (or who) inspired you to become a writer initially? What drives you now?
I had stories I wanted to write and I still do have stories I want to write.
What's a typical work day like for you?
There is no typical work day. When I am working on something I give it my full attention day after day until I am done. When I am not working on something specific I do other things — travel, explore, read, shop for groceries or maps, correspond with friends and acquaintances, think, watch birds, garden, paint, imagine.
When ideas come to you, how do you know a "keeper" when you think of it?
The shapes of stories form slowly, often over years of consideration and research. I am interested in geographical place and social problems, and when I've accumulated enough information about a particular time or situation I begin to write.
What are your ideas about the relationship of the writer to the reader?
I am interested in telling a story the best way I can. I do not think very often about "the reader" beyond trying to keep the story understandable and in motion.
A lot of your characters are very solitary people. Why? And why do you think this connects with people?
All people have a solitary inner sense of self. And I do not see nor agree that "a lot" of my characters are "very solitary."
When did you know that Barkskins was a project that you wanted to see through to the end?
After several decades of thinking and observation I wanted to write a story about climate change. That subject was too large and too difficult (for me, anyway) to serve as the foundation for a novel. So I chose to write about one facet of climate change — deforestation caused by human timber cutting for profit. When I began writing the story there was never any thought of stopping before an appropriate timeline ending — the present.
You live in the Pacific Northwest where, when driving along I-5, one can see big bald patches of land where logging has cut into the forests. Did the Northwest's landscape and industry play a part in your idea for Barkskins?
For most of my life I have seen clearcuts in many many places. Barkskins was essentially finished when I moved to the Pacific Northwest and that state's clearcuts made no particular impression on me. I intended that the last section of the novel would deal with log poaching in Indonesia, but ran out of time and space to visit and write this part — which I regret. France, Canada, United States, China (briefly), Amazonia, New Zealand were the main forested places I referenced in the story.
Talk about the role the natural world plays in your writing. Why do you think that writing about the natural world connects with modern people (who mostly live in cities)?
Generally place and the natural world, land forms, climate, geography, weather are the underpinnings of everything I have written. Against a backdrop of the natural world a story plays out. Even people in cities have some sense of the natural world, even if it's only local weather. But I am writing to suit the story, not to urban readers who are free to take it or leave it if they find it too weird and unfamiliar.
What does the title of your new book, Barkskins, mean? Did you create this word, or did it come from somewhere?
Barkskins refers to people involved with trees in any way, from lumberjacks and timber workers to empire builders. It can also refer to insensitive, thick-skinned humans who ignore everything in life but their own goals.
Talk about place as character in your work. Do you treat the development of place in the same way as the development of people?
I write about place. Human characters are there to carry the story against the background of time and place.
The "turnover rate" for humans in Barkskins (as in real life) is much more rapid than that of the forest. Can you talk about the tension that this temporal difference creates between humans and the natural world (when we can't immediately see the results of our actions)?
To develop the picture of slow attrition of a vast forest area it was necessary to deal with a relatively long time period. Three hundred years is extremely short to illustrate a process that has been ongoing for millennia. In a novel that involves so many places and characters over 300 years, it is natural and necessary that characters cash in their chips. Very few characters could persist for more than 80 or 90 years. You are quite right to pick up on the inability of short-lived humans to understand the natural world's millennial tempos. It is a problem. Humans seem unable to grasp long time periods. The geologists among us know this well.