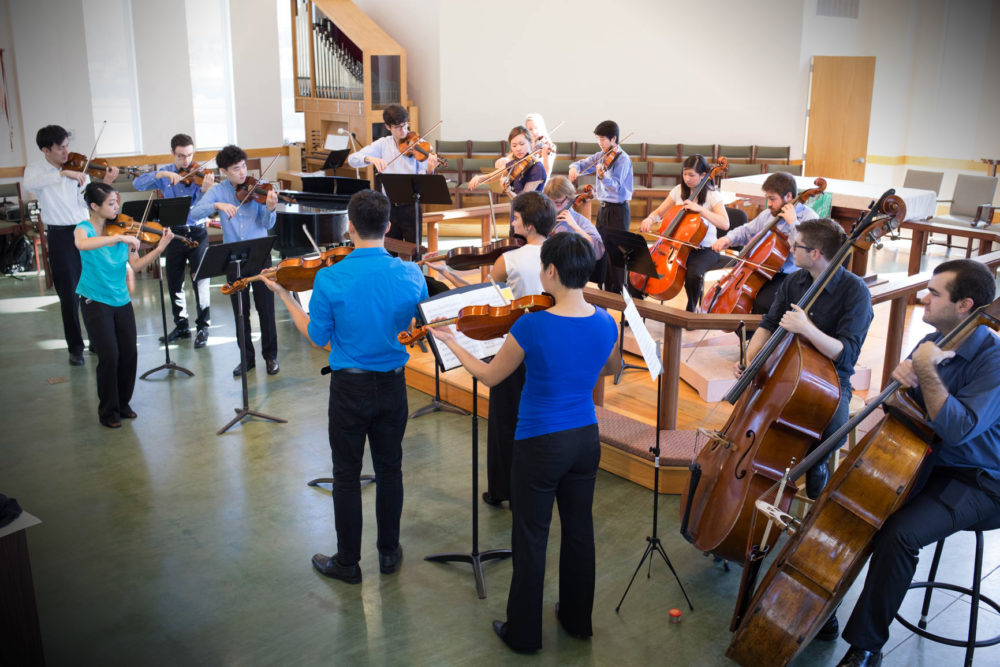 Our next episode of Encore Houston presents KINETIC, the conductorless ensemble in their season-opening concert of 2016, "Illuminations." Begun by Rice University student Natalie Lin, the ensemble is currently in its second season of existence! This performance included a world premiere by Rice professor Karim Al-Zand inspired by Europe's refugee crisis, surreal music by Benjamin Britten with guest soloist Alexandra Smither, and Arnold Schoenberg's dark and moody Verklärte Nacht, based on the poem of the same name by Richard Dehmel.
KARIM AL-ZAND, Luctus Profugis
BENJAMIN BRITTEN, Les Illuminations
Encore: FRANZ SCHUBERT (arr. Giancarlo Latta), Nacht und Träume
BENJAMIN BRITTEN, Three Divertimenti
ARNOLD SCHOENBERG, Verklärte Nacht (Transfigured Night)
Natalie Lin, concertmaster
Alexandra Smither, soprano [Les Illuminations]
MuChen Hsieh, violin [Three Divertimenti]
Mark Chien, violin [Three Divertimenti]
Tonya Burton, viola [Three Divertimenti]
Nathan Watts, cello [Three Divertimenti]
Performance date: 10/16/2016
Originally aired: 1/14/2017
New episodes of Encore Houston air Saturdays at 10 pm, with a repeat broadcast Sundays at 4 PM, all on Houston Public Media Classical.