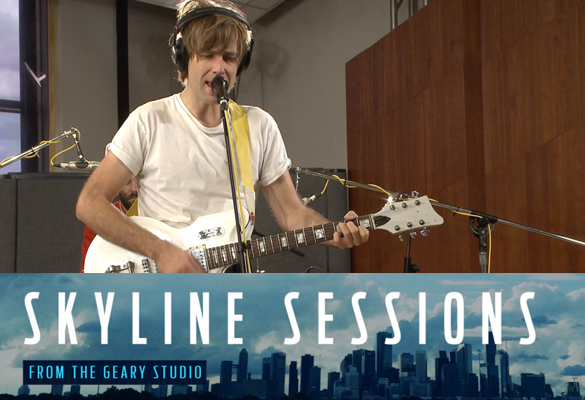 Originally formed in Canada, but now based in Los Angeles, Islands is largely the project of lead singer and songwriter Nick Thorburn, who had previously co-founded the Montreal band The Unicorns.
Since its 2006 debut album Return to the Sea, Islands has been known for quirky music that veers from experimental psychedelia to melancholy rock ballads to hook-laden electronic pop. Islands was especially prolific in 2016, releasing two albums simultaneously: the bright, electro-heavy Taste and the more soulful, guitar-driven Should I Remain Here at Sea?
Islands visited Houston Public Media's Geary Studio to record for the TV 8 series Skyline Sessions. In the videos below, the group performs the songs "Pumpkin" (from Taste) and "Hawaii" (from Should I Remain Here at Sea?).