On this week's episode, we're ringing in 2017 with a clarion call to joy.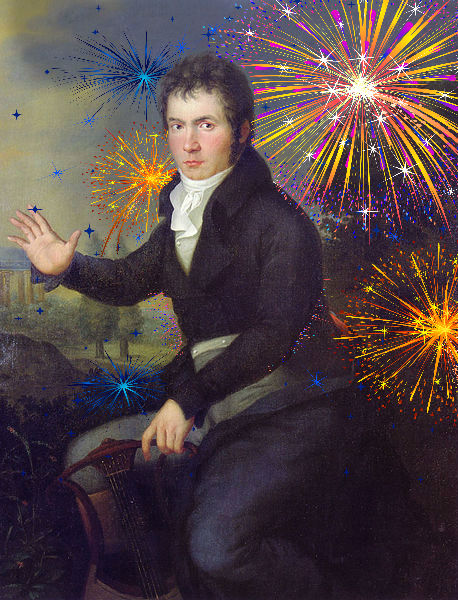 Ludwig van Beethoven: Symphony No. 9 in D Minor, Op. 125, "Choral"
Molto Vivace, Adagio molto e cantabile, Presto-Allegro assai
Shepherd School Symphony Orchestra; Larry Rachleff, Music Director
Rice Chorale; Thomas Jaber, Music Director
Combined Choruses of the University of Houston; Betsy Cook Weber and Kelly J. Turner, Directors
Annamarie Zmolek, soprano
Sishel Claverie, mezzo-soprano
Brenton Ryan, tenor
Marcus DeLoach, bass
Larry Rachleff, conductor
Each year, orchestras across the world perform Beethoven's beloved ninth symphony, a testament to universal brotherhood, and our collective hope for humanity. With text reading, "Your magic brings together what custom has sternly divided. All men shall become brothers," it's easy to see why this humanist work has captured our imagination year after year. Premiered in 1824, there are many striking aspects of this work. It's sheer length pushed boundaries, and then there was the unprecedented inclusion of voices in the last movement. More astonishing, though, is the fact that by the time he was writing this monumental work, Beethoven was almost completely deaf. Accounts say that at the premier, he was unaware of the applause until one of the soloists literally pointed to the audience.
This episode originally aired Sunday, January 1st, 2017. Catch Music in the Making every Sunday at 7:06 PM on Classical.