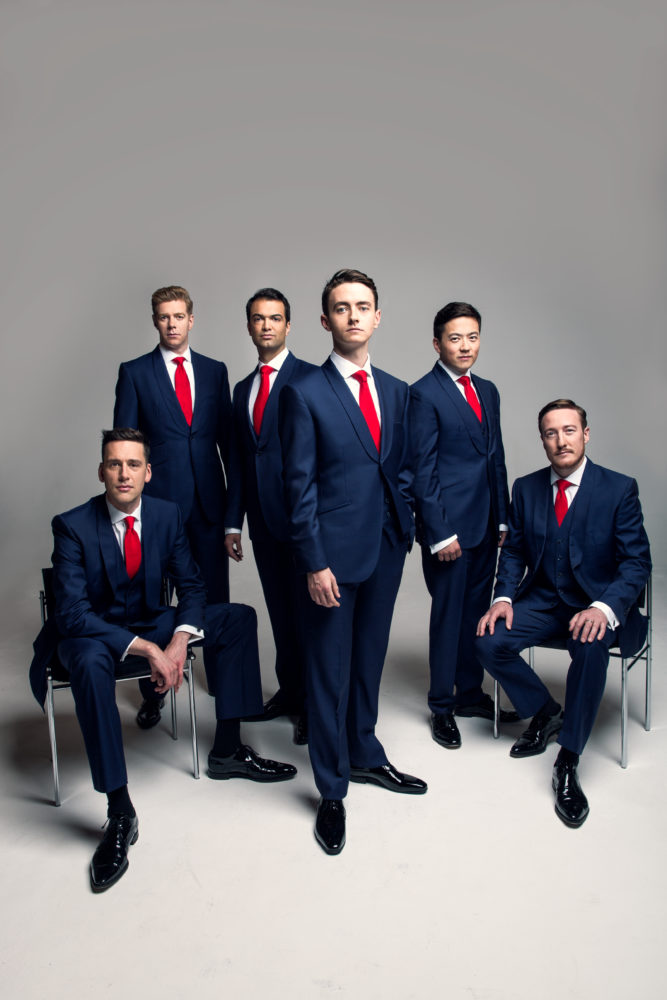 The King's Singers are heading into the holiday season in full force with their latest album, Christmas Songbook! Now on tour in North America, the group will be coming to Houston next week to perform a concert with some selections from that album.
"It's a nod to the past and a nod to the future," says first baritone Chris Bruerton, who has been with the group since 2012. The songs featured on the album are a number of popular holiday classics like "It's Beginning to Look a Lot Like Christmas," "White Christmas," and "Winter Wonderland," more traditional tunes like The First Nowell and Ding Dong! Merrily on High, and even a new mashup of "Frosty the Snowman" and "Rudolph the Red-Nosed Reindeer," all in new arrangements made specifically for The King's Singers by Alexander L'Estrange, Keith Roberts, and Robert Rice.
Bruerton says having these personalized arrangements is "like putting on a made-to-measure suit... it just fits like a glove... all the parts are written for your voice specifically rather than for a six-part line-up and you just learn the part that applies to you."
Hear my conversation with Chris Bruerton above where we talk about his experience with the nearly 50-year-old a cappella group, their rehearsal process, and the fun they had putting together this new album. The King's Singers will be featured by Chamber Music Houston at Rice University on Tuesday, December 6th at 7:30 PM. Go here for more information.