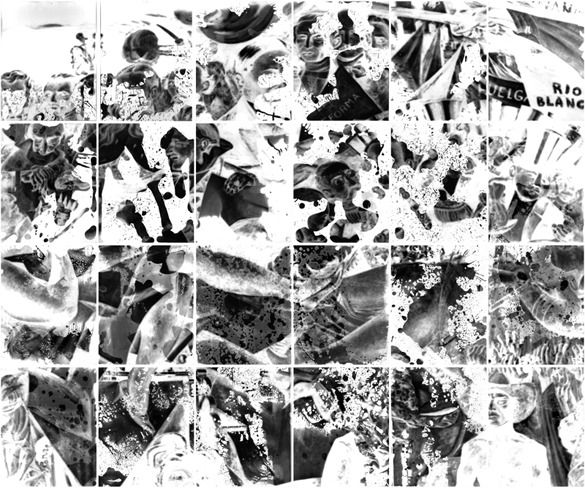 A new exhibit at the Houston Center for Photography highlights photographic images that were made without a camera.
The Surface of Things includes images from a dozen artists from around the world who manipulate light-sensitive materials or use unconventional methods of photographic capture to create evocative images. The exhibit runs Nov. 18, 2016 through Jan. 15, 2017.
The find out more, Michael Hagerty talked with Keliy Anderson-Staley, the Houston photographer who curated the exhibit. Listeners might remember her from an interview on Houston Matters in May 2014 about her work making tintypes.
(Above: A piece called "The Restoration of the Mural" by Houston artist Tere Garcia is part of the exhibit "The Surface of Things" at Houston Center for Photography. Image Courtesy of the Artist/HCP)
MORE: Houston Photographer Revels in Taking Tintype Photographs (Houston Matters, May 8, 2014)