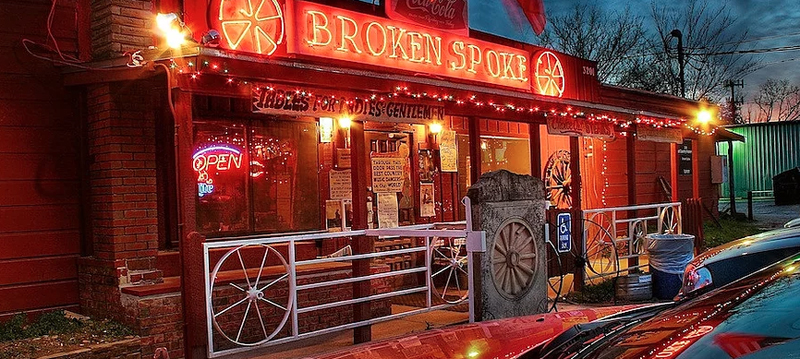 The Broken Spoke has been called "one of the last true Texas dance halls." The live music venue in Austin has been owned and operated by the same family for more than 50 years. Filmmaker Sam Wainwright Douglas says "it's like walking into 1965."
And now, it's the subject of a documentary called Honky Tonk Heaven: The Legend of the Broken Spoke, which was recently screened on the opening night of the film of the Houston Cinema Arts Festival.
Douglas tells Houston Matters producer Paige Phelps about the dance hall and the film. And Richard Herskowitz with the Houston Cinema Arts Festival talks about what else is on tap at the event — and the importance of film festivals.
(Above: The Broken Spoke dance hall in Austin is the subject of the documentary "Honky Tonk Heaven." (Image Courtesy: BrokenSpokeFilm.com)