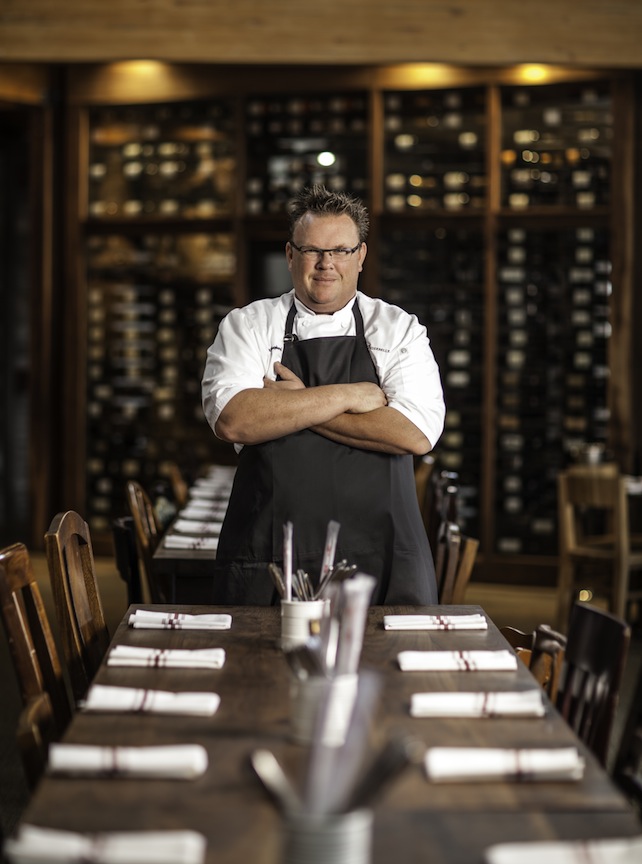 Houston Public Media has a fantastic new digital music station called MIXTAPE, and to celebrate we've asked some notable Houstonians what songs would be on their personal mixtapes.
Chris Shepherd was raised in the Midwest, but from what we're told, he got to Houston as soon as he could. He's chef and owner of the restaurant Underbelly, which features locally-sourced food inspired by the ethnic diversity of Houston. In 2014, Chris won a James Beard Award for Best Chef: Southwest; he was also named one of the Top 10 Best New Chefs in America by Food & Wine. Fans will be pleased to know that Shepherd will be opening a new restaurant in 2017 called One Fifth; Houstonians will be familiar with the space, which used to be occupied by Mark's American Cuisine, a Houston food icon for 20 years.
Chris has been working on his kitchen play list for One Fifth. Here's what he's got so far:
"Bulls on Parade" by Rage Against the Machine
I've always loved Rage Against the Machine. It's kitchen music. Every time the Houston Texans defense comes on the field, they play "Bulls on Parade." My two favorite things.
"Best of You" by Foo Fighters
It's a song that made me realize I wanted to open a restaurant — to be my own boss and be my own person.
"Chop Suey" by System of a Down
This is a song I can put on in the kitchen, and it inspires me and my cooks to work. The beat drives us.
"If I Had a Boat" by Lyle Lovett
After a long day, this song relaxes me. I love all of Lyle's music. I'm honored to call him a friend.
"Breadfan" by Metallica
It's another fast-paced kitchen song. It gets everyone in the kitchen moving.
"Cat Scratch Fever" by Ted Nugent
Because it's Ted Nugent.
"Houston" by Slim Thug
It's an iconic Houston song, especially for those of us that love the Houston Texans.
"Int'l Players Anthem" by UGK
I've always been a fan of UGK, and it's been cool getting to know Bun B. He loves food, and he loves the Houston Texans. We have a lot in common.
"Draped Up" by Bun B
I was honored to have Bun B close out Southern Smoke (my annual benefit for the MS Society) last year. He surprised all of our guests and performed this song.
"Step Inside This House" by Lyle Lovett
It's one of the most beautiful songs I've heard. I heard it for the first time at one of Lyle's concerts, and it immediately floored me.
Cheers, Chef Chris!
We want to know what your personal mixtape is! If you'd like to share, just go to Spotify and create a new playlist. Share it on Twitter using the hashtag #hpmmixtape and tag us – we're @HPMArtsCulture. Stay tuned to this website for more mixtapes from notable Houstonians!
For more mixtapes by notable Houstonians and to see MIXTAPE's playist, go here.