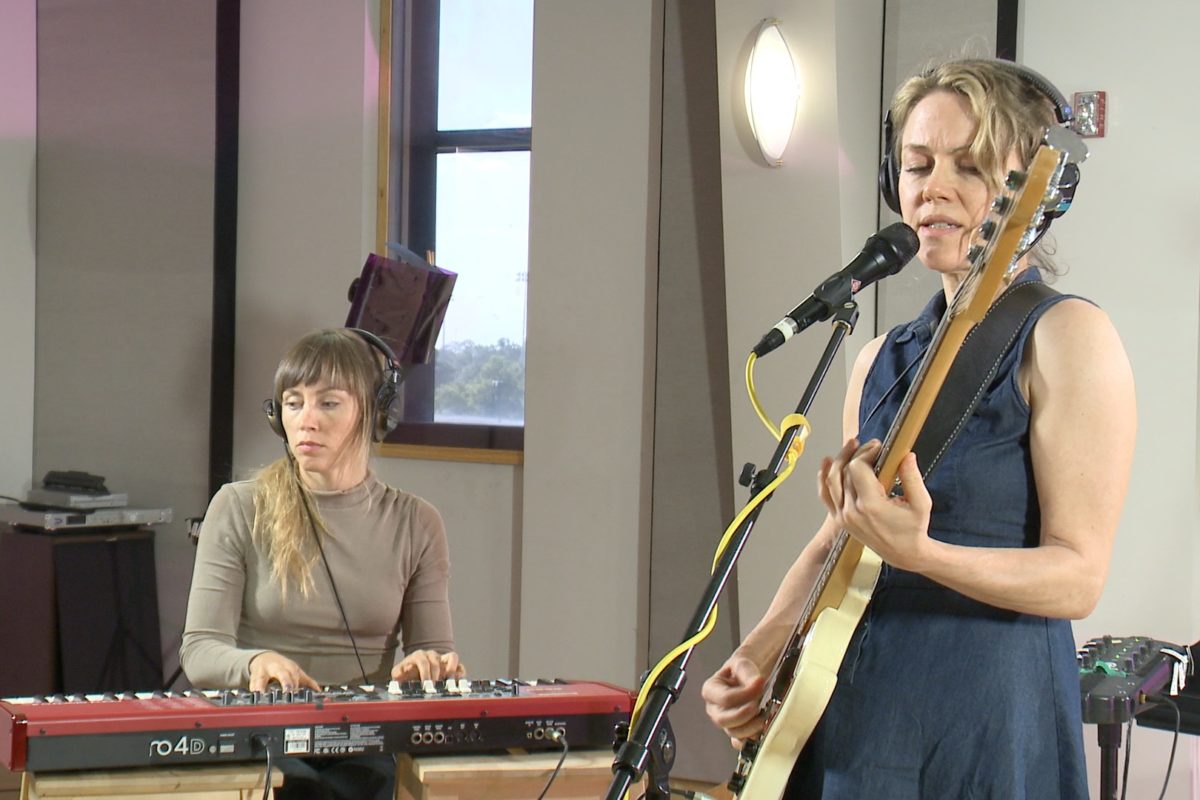 Musician Britta Phillips has had a varied career. In the 80s, she recorded a voice for the cartoon Jem and the Holograms and then acted acting alongside Justine Bateman, Julia Roberts and Liam Neeson in the 1988 movie Satisfaction.
Now she's focused on music, both as a singer/songwriter in the Indie scene and composing scores for movies, such as the 2005 Noah Baumbach film, The Squid and the Whale.
Earlier this year, she released her debut solo album Luck or Magic, which features original songs as well as cover versions of music by artists like the Cars and Fleetwood Mac.
She visited Houston Public Media's Geary Studio while on tour and performed her original song "Daydream" and this cover of "Drive" by the Cars.
Phillips' performance was for Houston Public Media's music series Skyline Sessions.