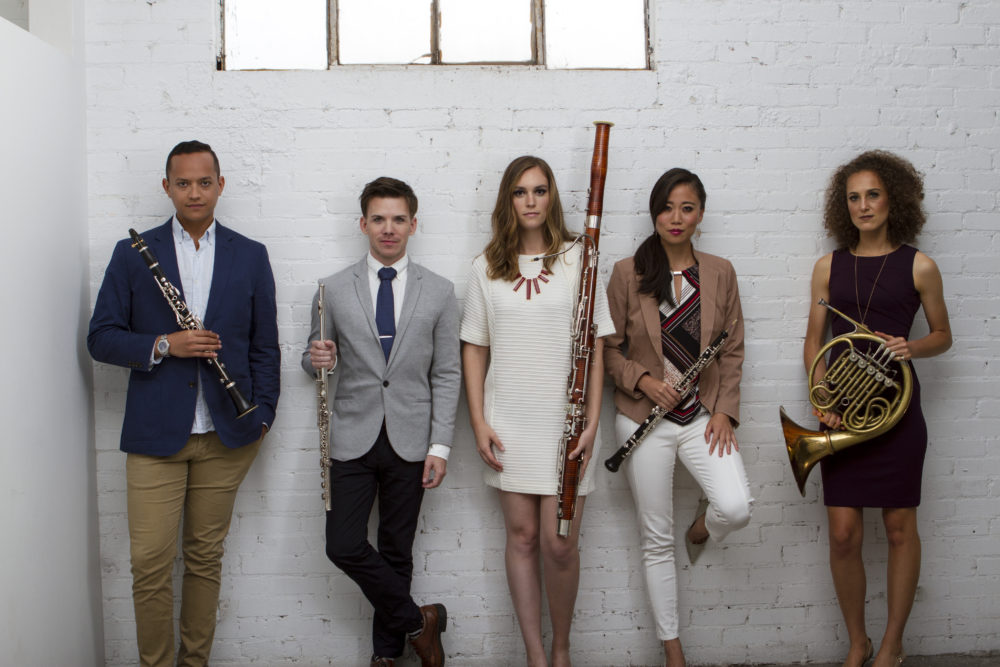 A "rollercoaster" and a "whirlwind" are how Julian Hernandez and Kara LaMoure, the two newest additions to the WindSync woodwind quintet, have described their experience with the group so far.
"There hasn't been too much downtime to really collect your thoughts, but I think it's for the best... I think it's really fun, [and] they've been really great," says Julian, the ensemble's new clarinet player. "We've actually been lucky to have had quite a few concerts right off the bat... and that's actually a good thing for us because we get more experience playing with the group," adds Kara, the new bassoonist.
On bringing two new performers into the fold, long-time member Garret Hudson (flute) says, "You really have to feel for them... what we ask of our musicians in the group is actually quite an exceptional thing, memorizing entire concert programs... hopefully we're creating a supportive environment for them where they trust what is happening... they're doing a great job though!"
Other topics of conversation with the group is their Texas premiere of Michael Gilbertson's The Cosmos with the River Oaks Chamber Orchestra in November; their Uniquely Houston Concerts at the Hobby Center, which features a number of "really exciting collaborations" in the words of horn player Anni Hochhalter; and the terrifying but great experience of their recent gold medal at the Fischoff Competition as related by oboist Emily Tsai. Check out my conversation with WindSync above!