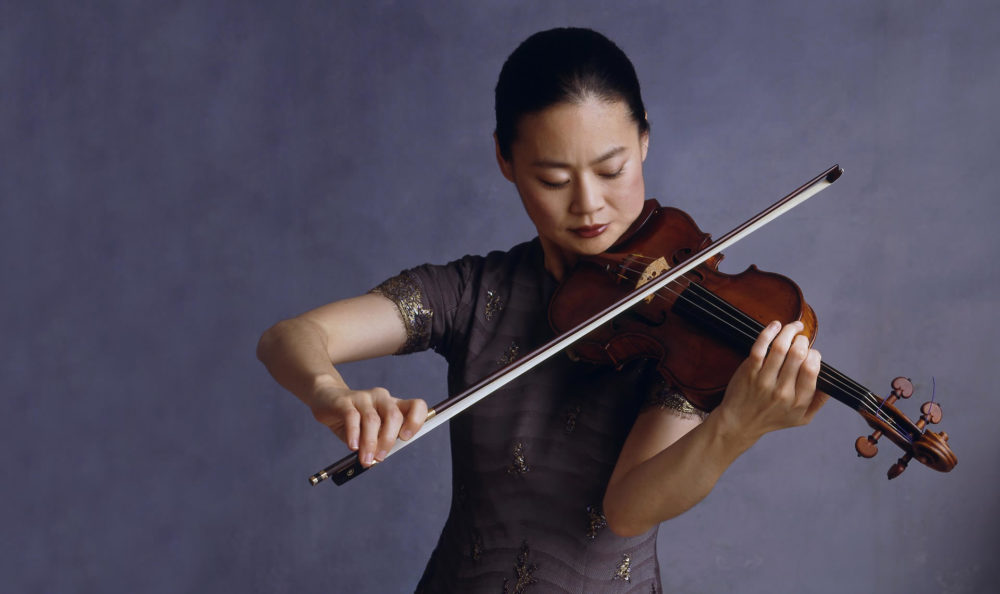 Our next Houston Symphony Broadcast features music by two Russian composers and one of the most famous violin concerti of all time.
Märchen-Poem (Fairytale Poem) by Sofia Gubaidulina tells the story of "The Little Chalk," a Czech folktale. This story describes the life of a sentient piece of chalk that has dreams of drawing castles, gardens, and other picturesque images. Unfortunately, it exists in a classroom and is only used for mathematics and other academic exercises, until a young boy takes the chalk outside to draw the wonderful pictures that it had hoped to create.
After that, Midori takes the stage to perform Felix Mendelssohn's Violin Concerto, easily one of the best known of its time, and perhaps even in the entire classical repertoire. This work breaks a few traditions by having the violin enter almost immediately (as opposed to after a thematic statement by the orchestra) and it is also meant to be played continuously without any breaks between movements.
The concert concludes with Sergei Rachmaninoff's Symphony No. 2. After a disastrous premiere and the subsequent critical failure of his First Symphony, the composer lost his confidence for some time. Fortunately, the Second Symphony was received with great acclaim several years later and Rachmaninoff was bolstered by its success.
Tune in for this concert Wednesday (10/12) on Houston Public Media Classical at 8 PM.