Houston Public Media has a fantastic new digital music station called MIXTAPE, and to celebrate we've asked some notable Houstonians what songs would be on their personal mixtapes.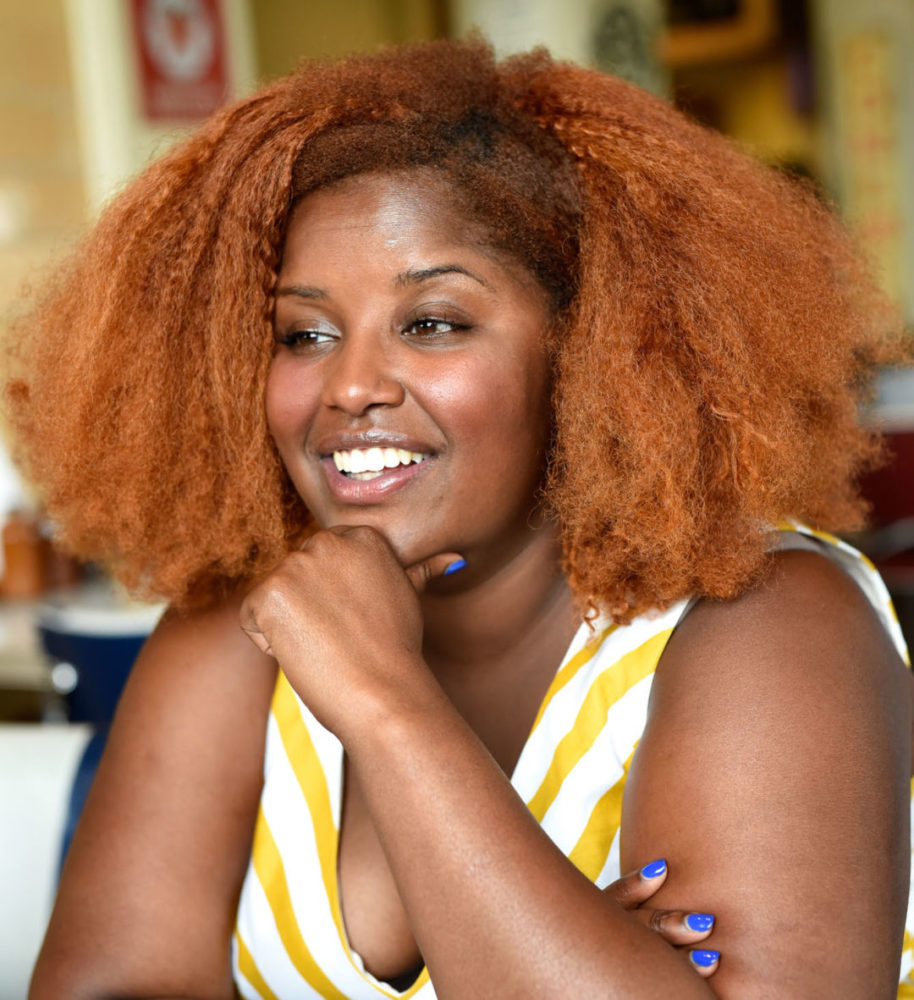 Since The Suffers warmed David Letterman's cold, cold heart in the final weeks of The Late Show, audiences across the country learned what Houstonians already knew: the Suffers are fantastic, and everybody wants lead singer Kam Franklin to be their big sis/best friend. Don't know why, we just do.
We asked Kam what's she listening to as the band tours nonstop around the globe. Here's what she told us:
"Pop Life" by Prince
I don't need an excuse to listen to Prince. I miss him so much.
https://www.youtube.com/watch?v=RuLSzsfGv6U
"No Room For Doubt" by Lianne La Havas
One night stands often leave behind feelings uncertainty or embarrassment. This song does a great job of exploring those emotions in a really sweet way.
"Wide Eyes" by Local Natives
I'm a sucker for harmonies, and this band is one of my favorites right now. I sometimes find myself listening to their albums on repeat without realizing it.
"Yet Again" by Grizzly Bear
I listen to Grizzly Bear when I need a break from reality. This song brings out so many different emotions for me, and I love that.
"Paranoid Android" by Radiohead
This is, and will likely always be, my favorite Radiohead song. It's perfect.
"I Can" by Nas
I've always loved Nas, but on this particular one, I love the message he sends out to the youth of America. A lot of rappers fail to address and encourage young people, but Mr. Jones uses his platform for the greater good here.
"Houston" by Robert Ellis
This song is gorgeous. It breaks my heart every time I hear it.
"All Your Favorite Bands" by Dawes
This song makes me cry damn near every time I hear it. Telling someone "I hope all your favorite bands stay together" is kind of the nicest thing you could ever say to a music lover.
"The Sweetest Thing" by Lauryn Hill
This song makes me want to fall in love every time I hear it. Lauryn just gets it right on this one.
"Christmas in LA" by Vulfpek
This band is another one of my favorites right now. They're super funky, and they inspire me to make better music.
Thanks, Kam. You rock.
We want to know what your personal mixtape is! If you'd like to share, just go to Spotify and create a new playlist. Share it on Twitter using the hashtag #hpmmixtape and tag us – we're @HPMArtsCulture. Stay tuned to this website for more mixtapes from notable Houstonians!
For more mixtapes by notable Houstonians and to see MIXTAPE's playist, go here. To see the Suffers' Skyline Sessions performance from our Geary Studio, go here.