Houston Public Media has a fantastic new digital music station called MIXTAPE, and to celebrate we've asked some notable Houstonians what songs would be on their personal mixtapes.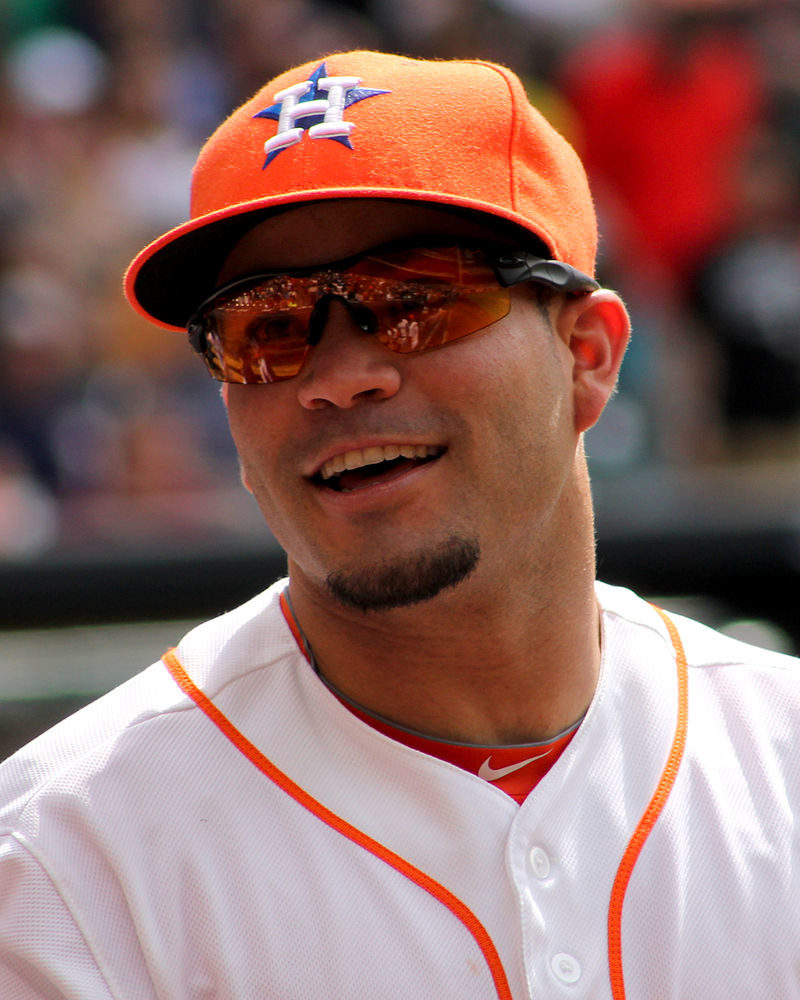 A baseball player's "walk-up music" is basically their personal soundtrack for the game. Though its origins are a little murky – some say it began when the Seattle Mariners played special songs for each player, while others say the modern walk-up music tradition started when Lenny Dykstra made special musical requests to be played at different points in his game – it is now common practice for each player to choose his own music to be played when he walks up to bat. Houston Astros second baseman Jose Altuve is set to win his second batting title in the American League in three years. We asked him for a mixtape of his favorite walk-up music. Here's what he said:
"Tu Me Quemas" by Chino Y Nacho ft. Gente De Zona & Los Cadillacs
Chino Y Nacho are from Altuve's home country of Venezuela. In English, the title means "You Burn Me."
"Mas No Puedo Amarte" by Dyland & Lenny
Dyland & Lenny are a Puerto Rican reggaeton duo. The title means "I Can't Love You More."
"Me Voy Enamorando Remix" by Chino Y Nacho
"I'll Be Falling In Love"
"Pierdo La Cabeza Remix" by Zion Y Lennox
Zion Y Lennox are another Puerto Rican reggaeton duo. The title of this song means, "I Lose My Mind."
"Alocate" by Alexis & Fido
"Get Crazy." These guys are not only a Latin Grammy nominated musical act – they're also the CEOs of Wild Dogz Music.
"Una En Un Million" by Joey Montana Ft. Chino Y Nacho
Joey Montana, aka, Edgardo Antonio Miranda Beiro, is a Panamanian reggaeton singer.
"La Temperatura" by Chino Y Nacho
"Temperature"
"Treasure" by Bruno Mars
We're beginning to think that Altuve is kind of a romantic.
Thanks for playing, Jose!
We want to know what your personal mixtape is! If you'd like to share, just go to Spotify and create a new playlist. Share it on Twitter using the hashtag #hpmmixtape and tag us – we're @HPMArtsCulture. Stay tuned to this website for more mixtapes from notable Houstonians!
For more mixtapes by notable Houstonians and to see MIXTAPE's playist, go here.
Thanks to Michael Hagerty for his consultation on this article.