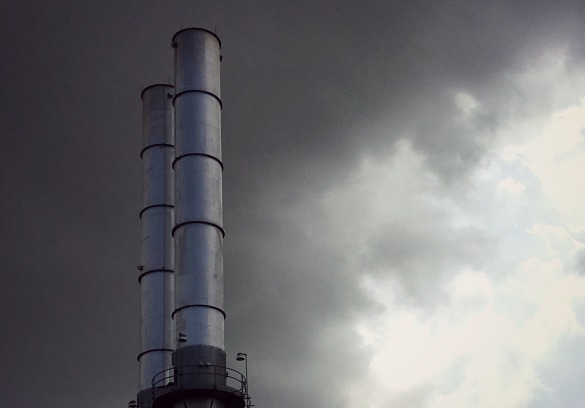 The full D.C. Circuit Court of Appeals Tuesday (Sept. 27, 2016) heard oral arguments over a case challenging the Obama administration's Clean Power Plan. West Virginia v. Environmental Protection Agency is seen by many environmental and industry watchers as one of the most important environmental cases in nearly a decade, as it will decide whether the EPA exceeded its authority in regulating greenhouse gas emissions from power plants as laid out in the Clean Air Act.
On this edition of Houston Matters, we talk with News 88.7's Dave Fehling about the case, what was heard during oral arguments Tuesday and the implications for the energy industry and the environment here in Greater Houston.
Also this hour…
New Book Examines the Many Legal Challenges to the Affordable Care Act
Josh Blackman, associate professor at Houston College of Law (formerly South Texas College of Law) initially considered himself the "Rosenkrantz and Guildenstern" of the Affordable Care Act. Like the largely incidental characters of Shakespeare's Hamlet, Blackman witnessed a lot of key moments in the saga over the passage, implementation and initial challenges to the federal healthcare law — but wasn't really directly engaged in it.
That changed in 2013 when he began submitting briefs supporting challenges to the law in two Supreme Court cases.
He started writing articles and lecturing on it — and now he's written his second book about the Affordable Care Act. It's called Unraveled: Obamacare, Religious Liberty, and Executive Power.
We talk with Blackman about the book and his perspective on the many legal challenges to the Affordable Care Act.
Artist Gathers Images and Stories of "Everyday Strangers"
Houston-based artist Alonzo Williams, Jr. is building a digital, cultural exploration of what he calls Everyday Strangers. In a project similar to the popular art collection Humans of New York, Williams embeds himself in different cities and then gathers images and personal stories from the random people he meets during his travels. Williams tells us about his work.
Insight Into Banned Books Week
We hear from James LaRue, director of the American Library Association's Office for Intellectual Freedom, about Banned Books Week, an annual effort to highlight the thousands of books challenged in the United States, as a means to celebrate intellectual freedom. We also hear from novelist, professor, and activist Tony Diaz (founder of Nuestra Palabra: Latino Writers Having Their Say), who describes how schools in Texas are often the theater of battle in the struggle for intellectual freedom.
Houston Matters offers a free daily, downloadable podcast here, on iTunes, Stitcher and various other podcasting apps.