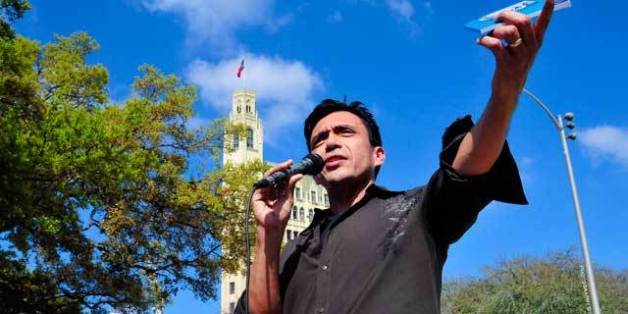 In this second Banned Books Week interview, novelist, professor, founder of Nuestra Palabra: Latino Writers Having Their Say, and activist Tony Diaz talks about two situations currently happening in the US about which he is passionate: One, a challenge to Mexican American studies courses in Arizona that involved the banning of books (including Sandra Cisneros' award-winning novel, The House on Mango Street); the other, a hotly debated textbook that he is fighting to keep out of Texas schools. Central to the conversation is the fact that schools are often the theater of battle in the struggle for intellectual freedom.
Since Banned Books Week started in 1982, according to the Banned Books Week Coalition, more than 11,300 books have been challenged in the US. To bring awareness to this fact, from September 25th through October 1, individuals, bookstores, and organizations across the United States will celebrate intellectual freedom and the freedom to read.
Houston Public Media is marking Banned Books Week 2016 with a digital series of interviews. Librarians, writers, professors, and activists will talk about the topic from a variety of viewpoints. To find out more about Banned Books Week activities in the Houston area and elsewhere, go here.
Many thanks to audio producer Todd Hulslander for his help with this series.
This BBW mini-series is part of Writing the City, an occasional audio series about writers and writing.