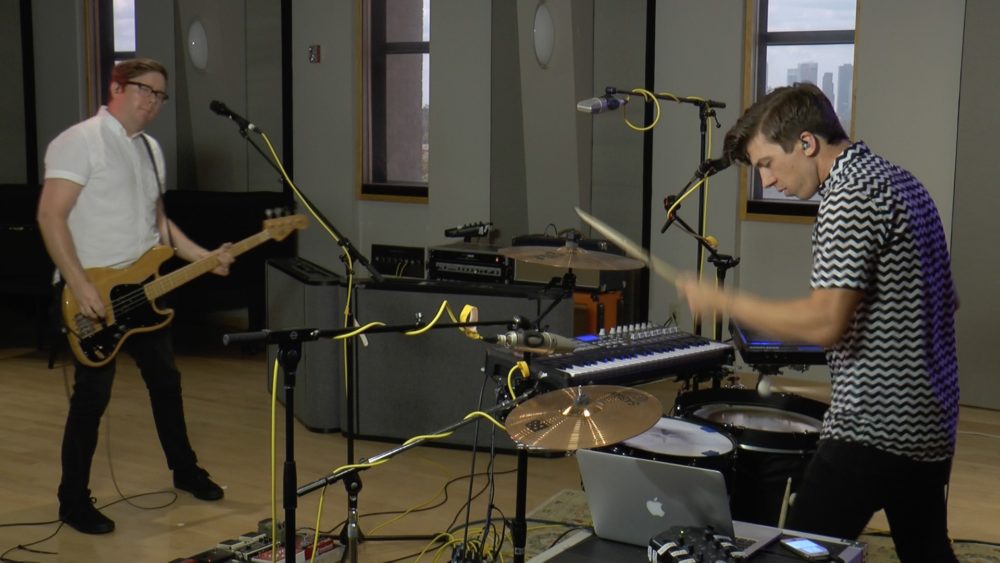 Houston-based alternative rock duo Catch Fever recently visited Houston Public Media's Geary Performance Studio to record two songs off their recently released EP You Have All You Need.
The band, which was once a three-piece, has seen a steady rise in popularity since its 2014 album Shiny Eyes. Taylor Huffman sings and plays bass while Josh Wilson plays drums, keyboard and synthesizer.
In the videos below, they talk about their music and we hear them perform the songs "Eyes on the Stars" and "Lost Love."