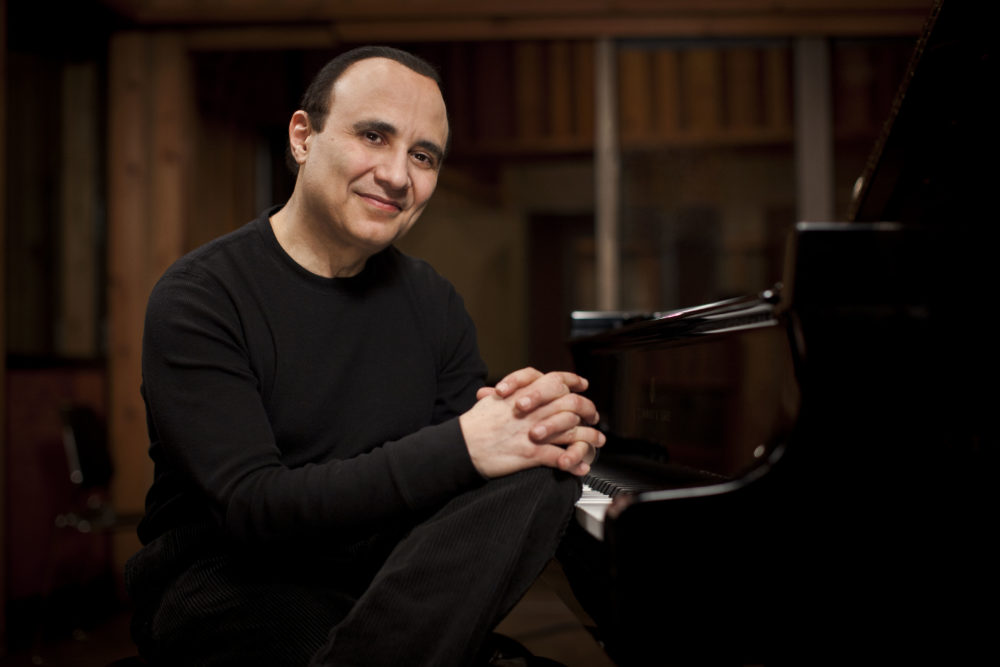 National Hispanic Heritage Month occurs every year from September 15th to October 15th, and among a number of celebrations of the occasion is the Houston Symphony's annual Fiesta Sinfónica. This year's concert presents a number of pieces inspired by Latin musical and dance styles from Bernstein, Ginastera, and Jimmy López, along with George Gershwin's Rhapsody in Blue, a work often credited for, in pianist Michel Camilo's words, bringing "the jazz influence into the concert hall."
Camilo is a multi award-winning pianist and composer who freely crosses between the worlds of classical, jazz, and traditional Latin music, and for this weekend's concert he'll be presenting the Rhapsody in Blue with conductor Andrés Orozco-Estrada and the Houston Symphony. And though both pianist and conductor have performed the piece together before, Camilo says that his approach is "like an improvisation… [he's] never played it the same way twice." Gershwin's piece is the quintessential marriage of a number of musical styles under the umbrella of a classical concert piece. Much like Camilo's career, there are combined elements of things like jazz, blues, ragtime, Latin music, and of course the inevitable classical component as well.
Hear a conversation with Michel Camilo above, where he talks about his musical heritage and his approach to Gershwin's most famous piece. The Fiesta Sinfónica happens at 6 PM this Sunday, September 18th at Jones Hall, and tickets are free!