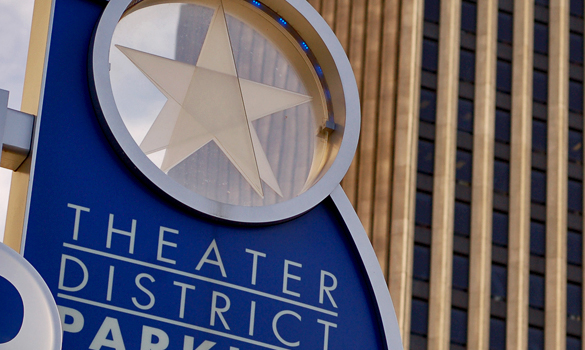 This Sunday (Aug. 28, 2016) from noon to 5 p.m. is the annual Theater District Open House, where Houston many theater and arts organizations showcase their upcoming seasons and allow patrons to get a behind-the-scenes view of how they operate.
This week, Houston Public Media's arts and culture team has been talking with folks from the theater district to give us some previews of their upcoming seasons.
While you can find their full conversations under the "arts and culture" tab on the Houston Public Media website (and at the links below), we're going to bring you a few highlights now from some of those conversations.
MORE:
Theater District Open House (Official Site)
Bringing Broadway To Houston (Houston Public Media, Aug. 25, 2016)
Another Grand Season at the Opera (Houston Public Media, Aug. 24, 2016)
A Peek Behind the Curtain of the Alley Theatre's Upcoming Season (Houston Public Media, Aug. 23, 2016)
Unique Performances with SPA (Houston Public Media, Aug. 23, 2016)