Listen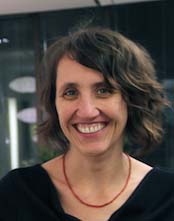 Miah Arnold
Writing the City is an occasional audio series that tells the stories of Houston writers and writing.
Houstonian Miah Arnold is a different kind of writer. When her path to becoming a traditional academic writer took an unexpected turn, she decided to create a new path of her own. The result is a radically de-compartmentalized life in which writing, community, family, and service are all tied up together. Hear Miah's story here.
To learn more about Miah, her writing, and Grackle & Grackle writing studio, check out her website.
Thanks to Houston's Merel and Tony for the gracious use of their music for this piece, and to Todd Hulslander for making it sound fit for humans.