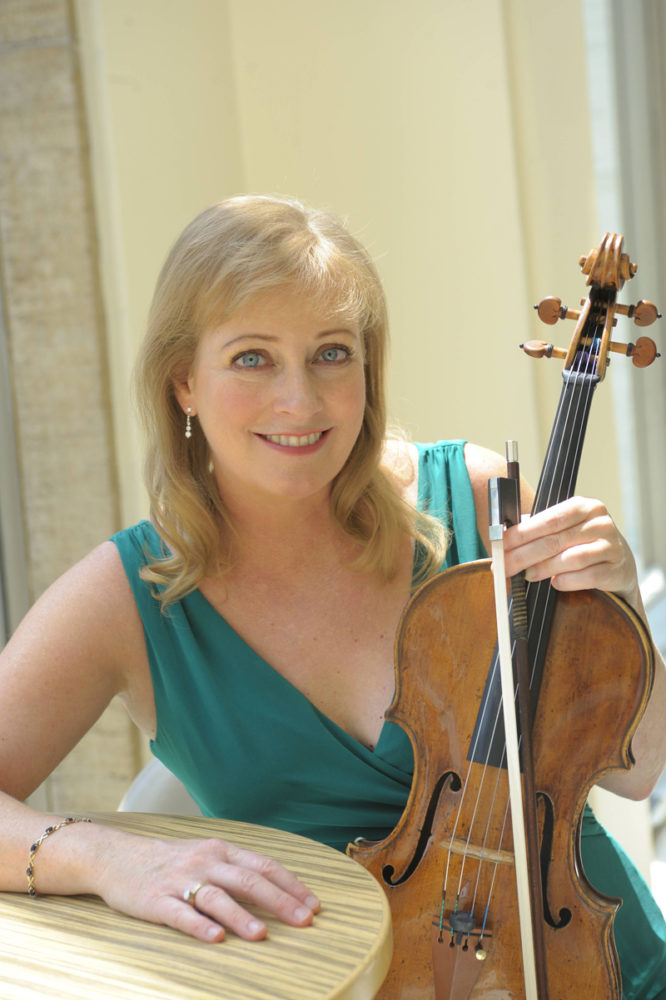 In our second annual Classical Classroom Summer Music Festival Series, we hit the (sound)waves at the Music Academy of the West in sunny Santa Barbara, California!
Laugh all you want at the viola – Cynthia Phelps, the New York Philharmonic's Principal Viola, ignores the haters. She doesn't even bother to hold up a hand and tell them to talk to it. She just produces beautiful music on the viola and lets it speak for itself. In the fourth installment of our MAW series, learn all about the viola, why people make fun of it, and why they are wrong, so wrong. Phelps introduces us to the instrument's repertoire, and talks about what she's been doing to spread the gospel of the viola at the Music Academy of the West this summer.
Music in this episode:
Duo for Violin and Viola in G, Wolfgang Amadeus Mozart. Performed by the Grumiaux Trio. Philips.
String Quintet Op. 39 in A minor, Alexander Glazunov. Performed by Academy of St. Martin-in-the-Fields Chamber Ensemble. Chandos.
Harold in Italy, Hector Berlioz. New York Philharmonic (Cynthia Phelps, viola), Lorin Maazel conducting. Deutsche Grammophon.
Fantasia on a Theme of Thomas Tallis, Ralph Vaughan Williams. Performed by New Zealand Symphony Orchestral, James Judd conducting. Naxos.
Concert Piece for Viola and Piano, George Enescu. Cynthia Phelps, viola; Judith Gordon, piano. Cala Records.
Audio production by Todd "Two-Bit" Hulslander with staying gold by Dacia Clay and assistance from Mark DiClaudio. Thanks to the Music Academy for their help with this series, and special thanks to Kate Oberjat (oh-bur-yacht) who we appreciate a lot. Thanks also to Cynthia Phelps' manager, Elizabeth Dworkin, and to Pamela Walsh at the New York Philharmonic for their help.