On this week's episode, we'll walk a mile in the shoes of three composers: Robert Schumann, Franz Schubert, and Arthur Foote.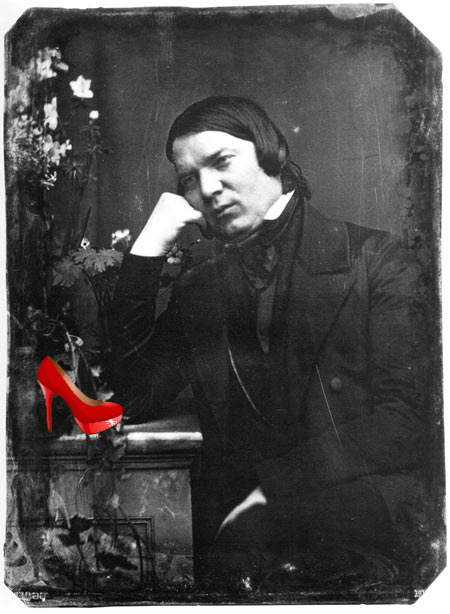 Robert Schumann: "Variations on Abegg," Op. 1
Abbey Simon, piano
February 9, 2007
Moores Opera House
Comfortable with the written word and musical composition, Robert Schumann produced plays, poems, essays, and reviews throughout his life in addition to his musical oeuvre. It is no wonder that Schumann frequently attempted to bridge the gap between word and sound. His first published piece, "Variations on Abegg," was no exception. Dedicated to the fictitious figure, "Pauline, Countess of Abegg," Schumann took the appellation from a real acquaintance, Miss Meta von Abegg. This surname inspired the thematic material; the sweeping opening melodic figure is crafted from the pitches A-B flat-E- G-G, spelling out the name in musical notation.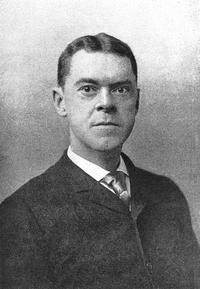 Arthur Foote: Drei Stücke fur Violoncello und Piano, Op. 1
The Fischer Duo: Norman Fischer, cello; Jeanne Kierman Fischer, piano
September 16, 2011
Duncan Recital Hall
Arthur Foote belonged to the group of American composers known as "the Boston six." He, along with John Knowles Paine, Horatio Parker, George Chadwick, Edward MacDowell, and Amy Beach, wrote the first substantial body of American classical music. In his first published composition, "Three Pieces for Cello and Piano," we'll hear Foote beginning to develop his own musical voice; reflecting on these pieces when writing his biography, the composer wrote that these first efforts were "reminiscent and rather of a stencil pattern, but melodious."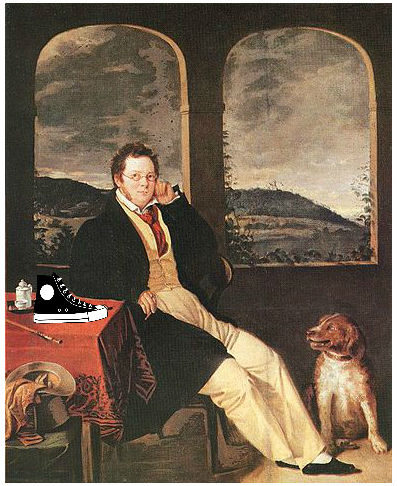 Franz Schubert: Symphony in B Minor, "Unfinished"
April 23, 2008
Shepherd School Chamber Orchestra
Larry Rachleff
Stude Concert Hall
When listening to Schubert's eighth symphony, one is prompted to ask the obvious question, "Why didn't he finish it?" Scholars continue to puzzle over why Schubert never returned to this work after abandoning it in 1822, though a number of theories have been proposed. Later in that same year, Schubert contracted syphilis, the disease that would eventually kill him only 6 years later. His rapidly failing health may have been a factor, although biographers also believe that Beethoven's extraordinary contributions to the symphonic genre may have intimidated Schubert. Whatever the reason, though, the extant two movements are brilliant enough to have propelled this work into the concert halls, where we cherish what Schubert left, rather than mourn what could have been.
This episode originally aired Sunday, July 31st, 2016. Catch Music in the Making every Sunday at 7:06 PM on Classical.