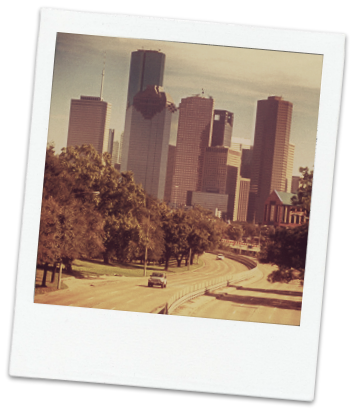 Slogging through an economic slowdown after a period of rapid growth can be frustrating – it can also be easy to lose perspective. On this edition of Houston Matters, we travel back in time 30 years to July of 1986, with the help of Houston Matters' new WABAC machine! Also with the help of an area economist, former reporter, and former city aide. We ask them to describe life in Houston during the oil bust of the 1980's. What happened to the city back then? How did it affect us economically, culturally, politically, etc? Just how bad was it? How long did it take to recover? Who hung in there during the bust and who walked away?
Also this hour:
The Fate of Sandy Phan-Gillis
About a year ago, Houstonian Sandy Phan-Gillis was detained in China, accused by officials there of stealing state secrets. She's remained there ever since. Last week, Newsweek reported China will, in fact, charge Phan-Gillis with violating its national security. We discuss the situation with John Kamm, a human rights campaigner from the Dui Hua Foundation, a non-profit seeking to advance human rights in China and the United States.
Discussing Great Britain's Vote to Leave the European Union
Last week (July 13, 2016), Theresa May became Prime Minister of the United Kingdom, only the second woman to hold that office. She took office after David Cameron resigned following the so-called "Brexit" vote – the referendum where voters chose to leave the European Union. We hear the thoughts of two British expats in Houston: one who favors the move, and one who opposes it.
An Art Exhibit Displays Infinite Space – And Encourages Selfies
This summer, two rooms at the Museum of Fine Arts Houston have transformed into an interactive environment using light and optical illusion. Kusama: At the End of the Universe unites two so-called infinity rooms – the signature works of contemporary artist Yayoi Kusama. The rooms use lights and mirrors to create the illusion of infinite space, punctuated by colorful lights and shapes. MFAH director Gary Tinterow describes the exhibit, and explains why, in this case, the museum encourages selfies.
Houston Matters offers a free daily, downloadable podcast here, on iTunes, Stitcher and various other podcasting apps.