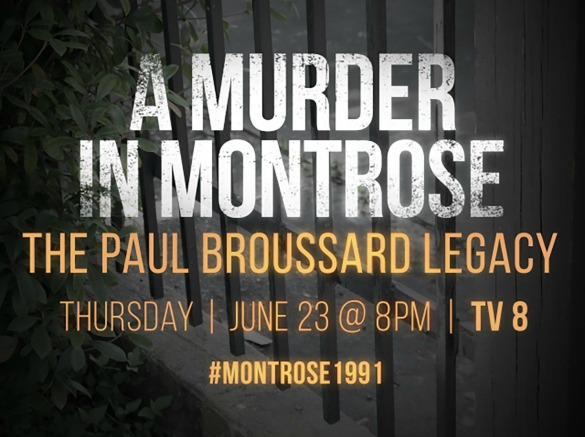 Recently, Houston Public Media's Ernie Manouse joined us to briefly discuss the story of Paul Broussard, a Houston-area banker who was murdered 25 years ago. The murder occurred not far from a Houston nightclub in what was then considered a gay-bashing incident by nine high school students and one 22-year-old.
How the city responded — and the political and social reverberations of that murder — are the subject of a new documentary called A Murder in Montrose. It debuts on Houston Public Media TV 8 tonight (June 23, 2016) at 8.
In conjunction, Manouse tells Craig Cohen more about the documentary and a town hall discussion that will follow, which — in light of the Orlando shooting a week-and-a-half ago — may be a somewhat different discussion than was originally envisioned.