The Classical Minds Guitar Festival begins its 12th season this week, featuring lectures, workshops, and performances for classical guitar players with a wide variety of ages and skill levels. It was, in fact, the very first festival of its kind in the city of Houston, as there had never before been such a thing for classical guitarists here, according to the festival's founder and Artistic Director Valerie Hartzell. The world of classical guitar is definitely a "niche" thing, says Hartzell, who observes that a number of classical guitarists "start out usually as metal heads, and then all of a sudden they go, 'What's this classical stuff?' and they end up being converted to classical guitar… percentage-wise, probably I'd say maybe 70% of them started out as rock, metal, or some kind of style outside of classical."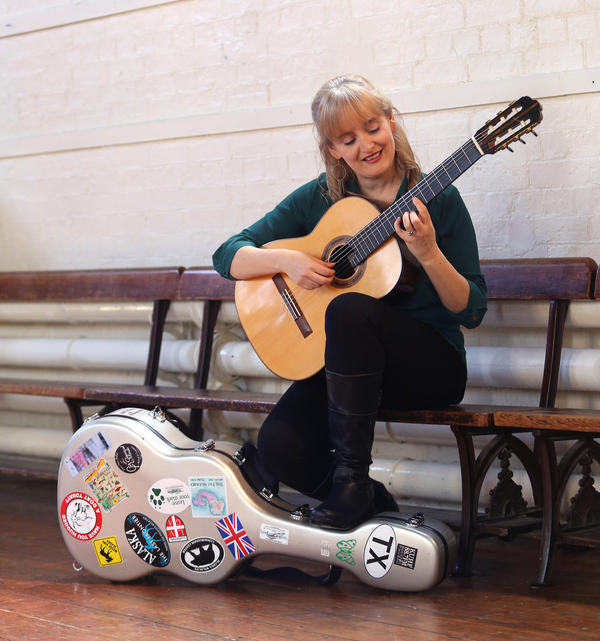 There's also a competitive component to the festival, where students who are currently enrolled in or have just graduated from school perform to win cash prizes. Hartzell emphasizes, however, that "it's not just about winning a prize; it's also about competing within themselves… [to] better themselves." The educational, self-improvement aspect certainly seems to be the most crucial component, as students will not only learn technique, but will be able to see it in action from a host of professional guitarists like Gohar Vardanyan, Matt Palmer, Susan McDonald, Jeremy Garcia, Eddie Healy, Andrea Cannon, and of course, Hartzell herself.
There will be several public events associated with the festival this week, with free concerts by Susan McDonald and Eddie Healy on June 15th and June 16th, respectively; a concert by Jeremy Garcia and Matt Palmer on the night June 17th, and another by Duo Amici (Hartzell with vocalist and pianist Tamara McCoy) with Gohar Vardanyan the following night, June 18th; and the finals for the festival competition on the afternoon of June 18th. There's also an open workshop, "Motivation to Practice," on the morning of June 17th, applicable to musicians of all types! Times, locations, and other information for these events can be found here on the festival's website.