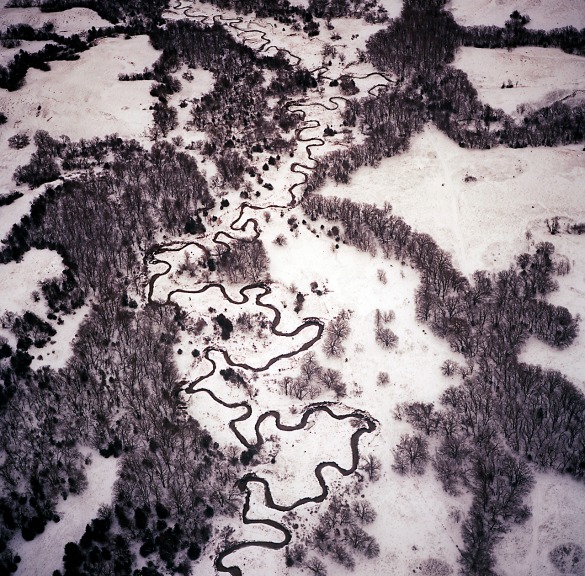 Last November (Nov. 6, 2015), President Obama rejected plans for the Keystone XL pipeline, which would've created a newer, shorter pipeline route between Canada and southern Nebraska, connecting up with the already-existing Keystone pipeline, and the Cushing and Gulf Coast extensions which feed into Greater Houston.
Before the project was nixed, local photographer Eric Kayne decided he wanted to tell the stories of those who'd be affected the most by the pipeline — those whose farms and ranches it would've passed through.
So he headed to Nebraska with his camera, and the resulting images have now become an exhibit called In the Path of the Pipeline, on display through July 10 at the Houston Center for Photography.
Kayne tells Michael Hagerty about the project.