Listen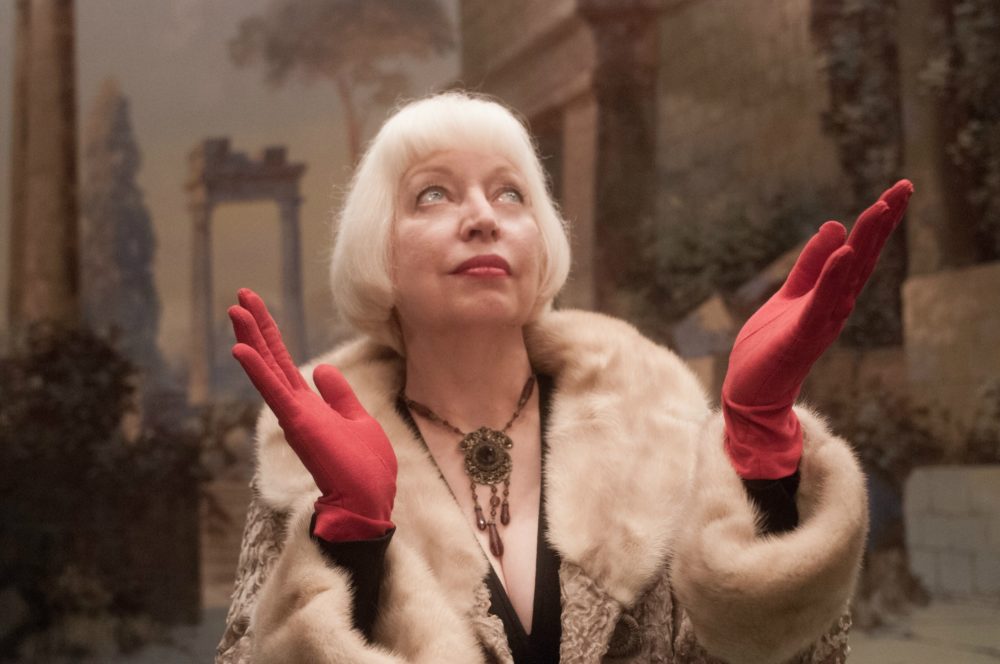 Tek Wilson as Winifred in Alva Hascall's play Winifred.
Winifred Wagner was born in England in 1897. She was orphaned at age two and was eventually rescued from a series of orphanages by distant relatives in Germany who took her in.
Winifred was chosen as a wife for Siegfried Wagner, son of composer Richard Wagner, and, despite Siegfried's homosexuality, she bore him four children. When Siegfried died in 1930, Winifred took over the management of Wagner's Festspielhaus in Bayreuth. Surrounded by the cultural trappings of German nationalism and reverence for Wagner's music she became friends with Adolf Hitler and, after the war, as a party member she was tried and convicted.
But, despite her notoriety, she refused to demonstrate a correct level of remorse for her past and Alva Hascall's new play, Winifred, tells a story that still resonates today. As Theater LaB says, "Fittingly operatic in scope, [Winifred] deconstructs themes of innocence and guilt (both personal and cultural), sexual politics, artistic purity, feminism and familial relations."
Winifred runs through May 22nd at the MATCH.
Tek Wilson, who plays Winifred, and Alva Hascall talk with Houston Public Media's St.John Flynn about this challenging and brutal play.