Listen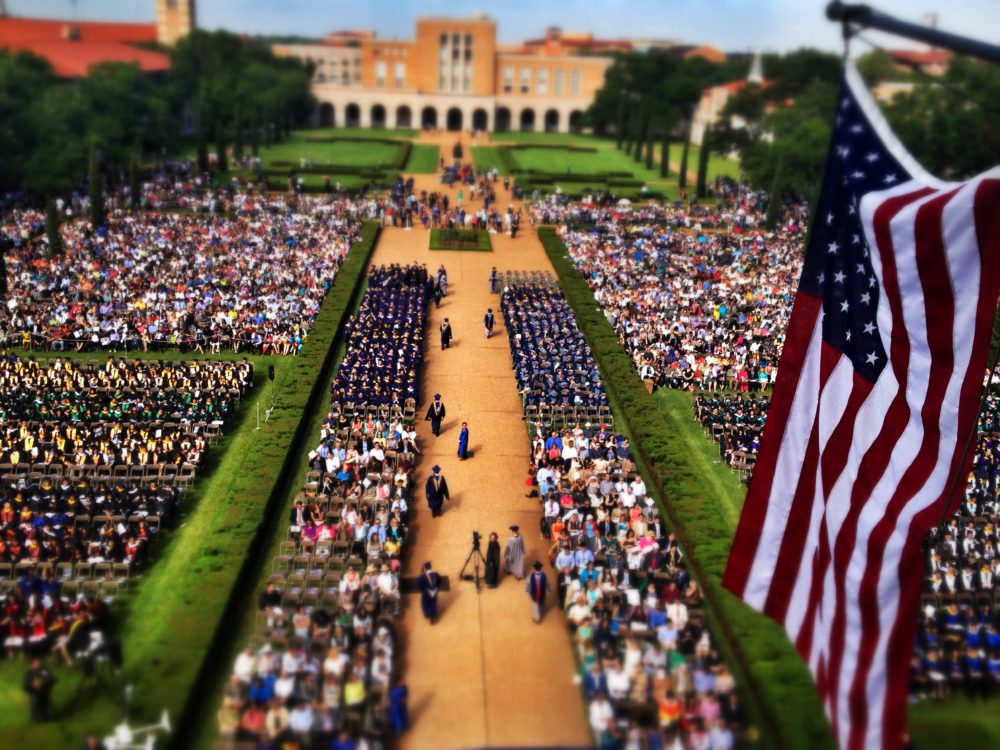 A picture of Rice University's Commencement Ceremony
On this week's episode of Music in the Making, we're celebrating the accomplishments of the Class of 2016 — including past, present and future!
Franz Liszt – Years of Pilgrimage
Markus Groh, piano
Moores Opera House
2/4/2012
Our first selection draws inspiration from a piece of literature by Johann Wolfgang von Goethe, entitled "Wilhelm Meister's Journeyman Years." This work deals with themes of self-realization, which rings true for many college graduates. When working on Years of Pilgrimage, Liszt wrote an introduction to the work:
"Having recently travelled to many new countries, through different settings and places consecrated by history and poetry; having felt that the phenomena of nature and their attendant sights did not pass before my eyes as pointless images but stirred deep emotions in my soul, and that between us a vague but immediate relationship had established itself, an undefined but real rapport, an inexplicable but undeniable communication, I have tried to portray in music a few of my strongest sensations and most lively impressions."
Yevgeniy Krylatov – To My Beautiful Unknown Future
Treble Chorus of Houston
Moores Opera House
3/28/2015
Our next selection is unique, for not many choral works are written in Russian. To help you understand this piece and why it applies to our happy grads, here is the English translation:
"I am hearing the voice from my beautiful unknown future,
This voice is calling me and I am hurrying up to meet it."
Vera Lynn – We'll Meet Again
Bob's Your Uncle
Moores Opera House
3/6/2012
Our final selection is a song that most of our listeners will know. Made famous by Vera Lynn, this song became popular during the Second World War as a promise for soldiers to return safely to their families and lovers. With this same sentiment, I hope that I will be reunited with my fellow 2016 graduates in the future!
This episode originally aired Sunday, May 15th, 2016. Catch Music in the Making every Sunday at 7:06 PM on Classical.