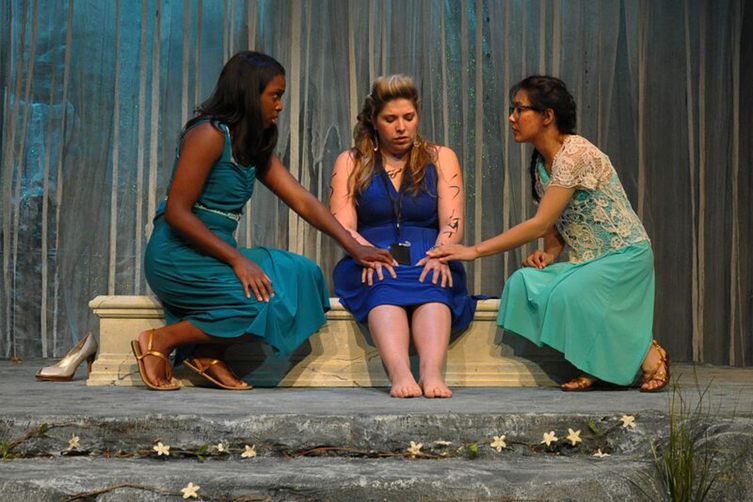 Mildred's Umbrella Theatre Company concludes its 2015-2016 season with the world premiere of Dollface by Katharine Sherman. Blending classical myth with pop culture the play exposes and explores the precarious space women occupy, both historically and today, and the phenomenon of contemporary rape culture.
Borrowing from the ancient Medusa myth, Dollface tells the story of a young woman's journey from innocent to outcast at the hands of an unknown suitor and in the eyes of society.
Dollface runs through May 14th at Studio 101 in the Spring St. Studios.
Dollface director, Jacey Little, and cast member Arianna Bermudez, who plays Medusa, talk with Houston Public Media's St.John Flynn about the play.