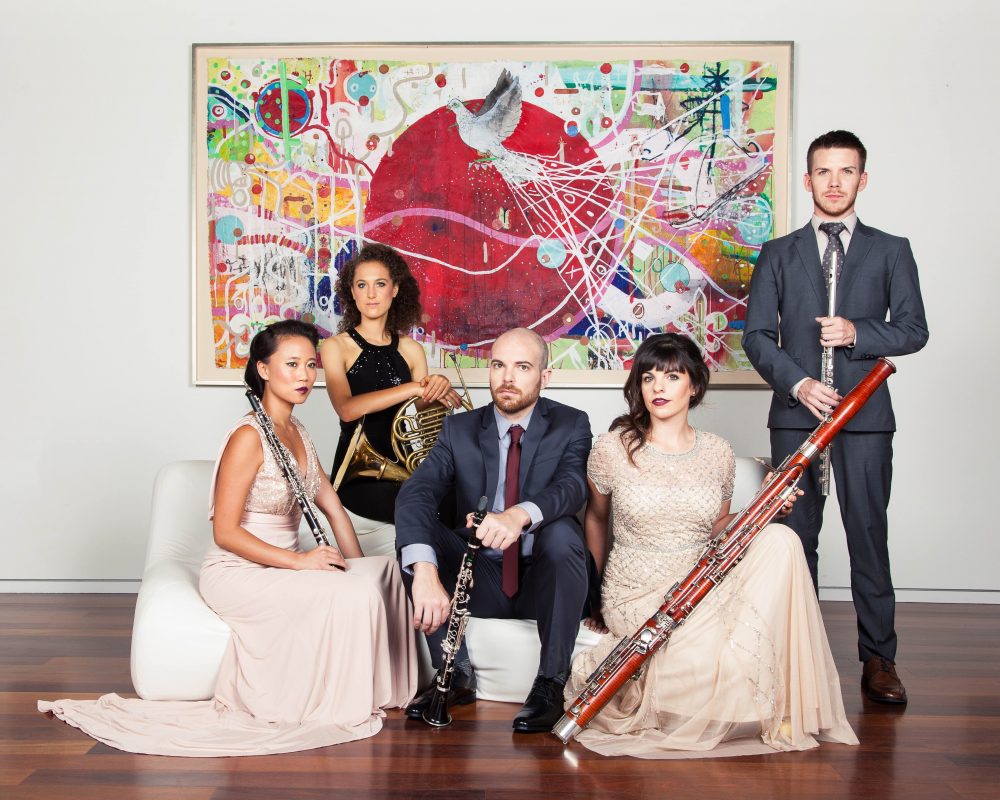 It was in 1973 that the very first Fischoff Competition occurred in Indiana, the brain child of Joseph E. Fischoff and his colleagues in the South Bend Chamber Music Society as a means of inspiring young people to engage with chamber music. Since then, it has become the largest chamber music competition in both the nation and world.
And it was in 2016, just over this past weekend, that the Houston-based quintet WindSync won the Gold medal for the Senior Winds Division at that very competition. This prestigious win comes with both prize money and participation in a Winner's Tour of the Midwestern United States this coming fall.
WindSync has been referred to as "revolutionary chamber musicians" by the Houston Chronicle, and given their extensive experience in commissioning and performing new works, as well as new arrangements of older pieces, they certainly strive to live up to that descriptor. WindSync has been a frequent occupant of the Geary Performance Studio, and here are some highlights of their most recent appearances:
Many congratulations to WindSync, and we look forward to seeing what they get up to next! You can catch them this November performing with the River Oaks Chamber Orchestra in the Texas premiere of a new concerto for wind quintet and orchestra by Michael Gilbertson.