Listen to Houston Music Highlights, Tuesday – Friday on Classical 91.7. It's a 6-minute showcase of local musicians and ensembles, such as the Houston Symphony, the Apollo Chamber Players, and numerous others each week.
Houston Music Highlights air at 7 a.m., and then repeat at 1 p.m., 6 p.m., and 10 p.m.
This week, we feature previews of upcoming concerts by the Axiom Quartet and VOX – The Rob Seible Singers, as well as a woodwind quintet arrangement of Radiohead (who just released a new album), and relaxing French piano music to take us into the weekend.
Tuesday
The Coronation of Poppea – "Pur Ti Miro": Claudio Monteverdi (arr. Karl Blench)
The Axiom Quartet
Recorded in HPM's Geary Performance Studio on May 19, 2014
Wednesday
Exit Music (For a Film)­: Radiohead, arr. WindSync
WindSync
Recorded in HPM's Geary Performance Studio on February 9, 2016
Thursday
A Year's Quiet Journey – "Now Spring" & "Summer Song": Robert Nelson
VOX – The Rob Seible Singers
The Things We Have: Music of Robert Nelson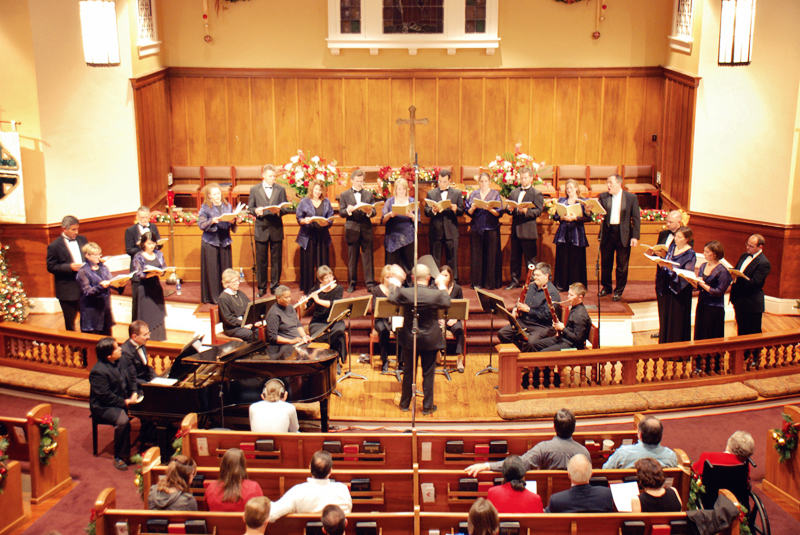 Friday
Gymnopédies No. 1 and 3: Erik Satie
Yvonne Chen, piano
Recorded in HPM's Geary Performance Studio on September 14, 2012