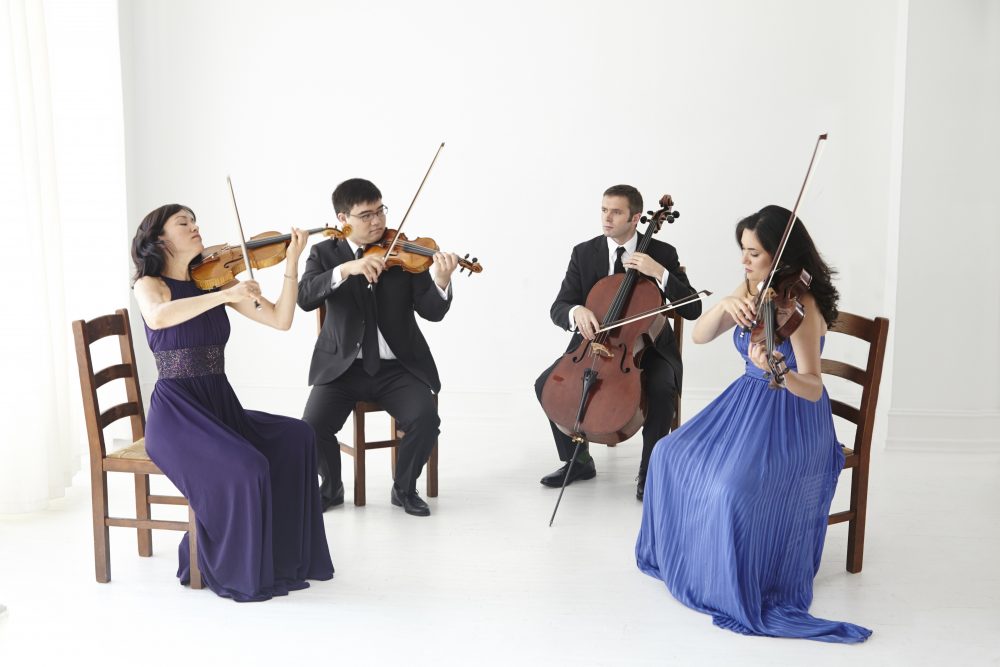 We've retrieved an episode from the Classical Classroom Wayback Machine for Chamber Music Month! Please, by all means, enjoy.
——————————————-
The Grammy-nominated Enso String Quartet puts the "class" in this episode of Classical Classroom. We discuss where string quartets come from, why the instruments in a quartet go together so well, what sets Enso apart from other string quartets, and what it's like to play live (which apparently sometimes includes hitting yourself in the face and dancing to get away from bees).
Music in this episode includes:
Franz Joseph Haydn, String Quartet in C Major, Op.76 No.3 Hob. III:77, "Emperor", Mvt. 1. Allegro & Mvt 2 Poco adagio, cantabile. Performed by the Kodaly Quartet (Naxos, 8.550314)
Franz Schubert, Quartet No. 12 in C minor, "Quartett-Satz". Performed by Enso String Quartet
Kurt Stallman, "Following Franz"
Richard Strauss, Quartet in A Major, Op. 2: 1. Allegro
Audio production by Todd "He-Man" Hulslander with a few carefully-worded complaints from Dacia Clay.