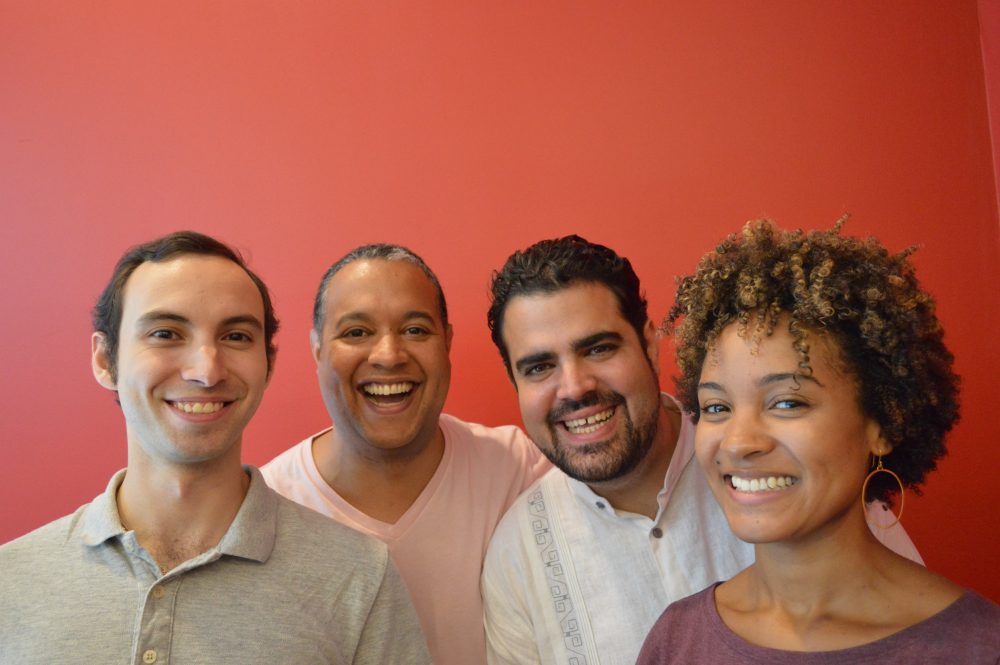 Be on the listen for Houston Music Highlights, Tuesday through Friday on Classical 91.7! These 6-minute highlights feature local musicians and ensembles such as the Houston Symphony, the Apollo Chamber Players, and numerous others each week. Houston Music Highlights air at 7 AM, and then repeat at 1 PM, 6 PM, and 10 PM.
This week, Highlights travel the globe! We'll sample sounds from Argentina, Austria and Harlem, and we celebrate National Poetry Month with a song setting of a poem by a Houston student.
Tuesday
Argentine Dances – Dance of the Old Herdsman & Dance of the Beautiful Lady: Alberto Ginastera
Michael Zuraw, pianist & Artistic Director of Aperio: Music of the Americas
Recorded in HPM's Geary Performance Studio on May 3, 2011
Wednesday
String Quartet, Op. 76, No. 1 in G major – IV. Allegro ma non troppo: Franz Joseph Haydn
Chamber Music Houston: Emerson String Quartet
Performed at Stude Concert Hall (Rice Unversity) on April 30, 2015
Thursday
Take the A Train: Duke Ellington (arr. Paul Chihara)
Love Music – Paul Chihara (Albany 1290)
*Da Camera will present The Harlem Quartet on May 6.
Friday
Secrets: Madeline Styskal
Teresa Procter, mezzo-soprano; Mark Buller, piano
Recorded in HPM's Geary Performance Studio on May 13, 2015
*This composition was a collaboration of HGOco, University of Houston's Moores School of Music, Writers in the Schools and Kashmere Gardens Elementary. The text is a poem by 5th grader, Kania Rainey.